Articles Listed By Date List By Popularity
Page 1 of 2 First Back Next 2 View All
Sunday, September 10, 2017 (49 comments)

Kucinich: Reclaiming the money power When banks engaged in speculative lending, turning the financial system into a casino, they were bailed out while millions of Americans lost their homes. No surprise that today we are told there is not enough money for creating jobs, rebuilding America, health care, education and retirement security. But there is always money to bail out the banks.
Wednesday, March 22, 2017 (32 comments)

Saving Obamacare Is Not Enough -- We Need Medicare for All Medicare for All is an idea whose time has come. Let's make all Americans healthy and wealthy. Let's lift up all of our families, save our homes, and help our businesses and industries. Let's join every other industrialized nation in the world and offer health care to all of our people.
Monday, March 6, 2017 (56 comments)

Our Political Economy Is Designed to Create Poverty and Inequality By reclaiming our constitutional heritage, we can lower taxes and have a full-employment economy, universal pre-kindergarten, school breakfast and lunch programs, full funding for public education K-12, free college and university, guaranteed retirement security, Medicare for All, and a guaranteed annual income, eliminating poverty.
Thursday, October 20, 2016 (47 comments)

Dennis Kucinich: War or Peace? - World Beyond War . . . Dennis Kucinich: War or Peace? - World Beyond War . . .
Thursday, March 12, 2015 (3 comments)

Ten reasons to vote against the use of military force ISIS desperately needs to draw the U.S. in, to provide a rallying cry "against the foreign invader." Why should America put our troops in harm's way to provide this terrorist organization with new life, especially since armies in the region are stepping up to take the fight to ISIS? ISIS wants to draw the U.S. into a religious war, to secure its role as the self-proclaimed defender of Islam against crusading foreign invaders.
Wednesday, December 31, 2014 (3 comments)

New Years Resolution for America When anyone of us resolves toward self-improvement, it can impact the lives of those we love. How much more impact can we have, if in the new year we work to recreate the future of this country we love, by resolving to take bold steps in a new direction in a new year?
Tuesday, December 16, 2014 (3 comments)

Three Members of Congress Just Reignited the Cold War While No One Was Looking That the recent Russia sanctions bill was advanced, "unanimously," without debate in the House, portends that our nation is sleepwalking through the graveyards of history, toward an abyss where controlling factors reside in the realm of chance, what Thomas Hardy termed "crass casualty." Such are the perils of unanimity.
Tuesday, December 2, 2014 (22 comments)

"Green Light" to War on Russia, Legislation in Congress: Say No To War with Russia -- H. Res. 758 "Russian Aggression" Tensions between Russia and the US are being fueled every day by players who would benefit financially from a resumption of the Cold War which, from 1948 to 1991 cost US taxpayers $20 TRILLION dollars (in 2014 dollars), an amount exceeding our $18 trillion National Debt.
Wednesday, September 24, 2014 (45 comments)

The Real Reason We Are Bombing Syria There were alternatives. The U.S. and the international community could have contained and shrunk ISIS by cutting off its funds and its revenue from sale of oil on the black market. We could have looked to strike a deal with Syria and Iran. In foreign policy, the administration has failed.
Wednesday, August 6, 2014 (6 comments)

Crimes against humanity in Gaza: is it really a 'buffer zone' -- or a bigger plan? Dennis Kucinich: It's time to step back and ask if we want to support Israel if it wants to eject all Palestinians from their land.
Friday, July 18, 2014 (2 comments)

What Is Israel's End Game in Gaza? Israel with its overwhelming military strength is attacking and invading Gaza in violation of international and U.S. law. Its construction of settlements violates the Oslo agreement. Its Central Bank dries up the Gaza economy and blocks payments to Gaza civil servants. Its total control brings the Palestinians to utter subjection and total despair.
Tuesday, June 17, 2014 (131 comments)

Stop Calling the Iraq War a "Mistake" The "mistake" rhetoric is the language of denial, not contrition: it minimizes the Iraq War's disastrous consequences, removes blame, and deprives Americans of any chance to learn from our generation's foreign policy disaster. The Iraq War was not a "mistake" -- it resulted from calculated deception. The painful, unvarnished fact is that we were lied to.
Monday, September 9, 2013 (5 comments)

How the White House and the CIA Are Marketing a War in the YouTube Era Why are these videos suddenly news when they have been publicly circulating the web for weeks? Here's why: The videos are meant to market the war, not to "prove" who committed the atrocities. (CBS News and others have reported that the White House case for war has been described as "largely circumstantial.")
Thursday, September 5, 2013 (4 comments)

Top 10 Unproven Claims for War Against Syria The American people have a right to a full release and vetting of all facts before their elected representatives are asked to make a decision of great consequence for America, Syria and the world. Congress must be provided answers prior to the vote, in open hearings, not in closed sessions where information can be manipulated in the service of war. We've been there before. It's called Iraq.
Tuesday, August 20, 2013 (13 comments)

Congressman Dennis Kucinich Calls for Shutting Down NSA & Praise for Whistleblower Edward Snowden We have the CIA, we have the FBI, a dozen other intlleigence structures... I think it's time to punch the NSA stick in here. They've ruined the brand. They've destroyed the idea of privacy.
Thursday, January 3, 2013 (12 comments)

Kucinich's Last Speech on House Floor; A new America is waiting to emerge Congressman Dennis Kucinich (D-OH) today called for a new politics in his final speech on the House floor of the 112th Congress.

Thursday, December 20, 2012 (1 comments)

Kucinich: NO to #CatFoodChristmas WASHINGTON, D.C. (December 20, 2012) -- Congressman Dennis Kucinich (D-OH) today strongly objected to a proposal to cut Social Security benefits. The White House suggested a reduction in Social Security to cut costs as part of the so-called "fiscal cliff" negotiations. The proposal called the "Chained Consumer Price Index" would result in a reduction of benefits for Social Security recipients even though Social Security does

Thursday, December 13, 2012 (1 comments)

Congressional Committee Debates Drone Policy Washington D.C. (December 13, 2012) -- The House Judiciary Committee today conducted an overdue discussion about the United States policy of using drones to target and kill American citizens and others overseas.

Thursday, December 13, 2012

American Academy of Pediatricians Endorses Cell Phone Safety Legislation Children, Women are More Vulnerable to Cell Phone Radiation. Washington D.C. (December 13, 2012) -- The American Academy of Pediatricians (AAP) which represents "60,000 primary care pediatricians, pediatric medical subspecialists, and pediatric surgical specialists dedicated to the health, safety and well-being of infants, children, adolescents, and young adults" has endorsed H.R. 6358, the Cell Phone Right to Know Act.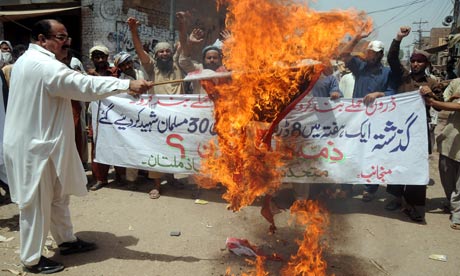 Saturday, November 17, 2012 (8 comments)

Obama administration must account to Congress for targeted assassinations The targeted killing of suspects by the United States is slowly and quietly becoming institutionalized as a permanent feature of the US counterterrorism strategy. Unless members of Congress begin to push back, such killings will continue -- without any oversight, transparency or accountability.

Monday, October 22, 2012 (4 comments)

Thoughts Regarding Tonight's Debate As we listen to Democratic and Republican presidential candidates it is worth saying that a thoughtful foreign policy isn't about who can drop the most bombs. In August I asked, "Will we continue to spend tax dollars to create even more U.S. enemies which will then be used to justify the expenditure of more U.S. tax dollars?" Let's have a real debate about what's important for America.
Wednesday, October 10, 2012 (9 comments)

The Iraq War Remains with Us as Long as the Lies Continue. The Iraq War Remains with Us as Long as the Lies Continue. Why did they lie? After ten years, we have never held anyone accountable for the lies. Perhaps it would be useful to look at who benefited from the war. America needs a period of truth and reconciliation. How can we avoid future wars if we don't understand how consent was manufactured for a war against Iraq?

Wednesday, October 3, 2012 (10 comments)

Imagine: America Trillions Richer, Our Sons and Daughters Returned to Us, America at Peace in the Middle East with Moral Imagine America trillions richer, our sons and daughters returned to us. Imagine America at peace in the Middle East with the moral standing to lead the world. Imagine what could have been if Congress had maintained the courage to say no to the Bush-Cheney-Rumsfeld war machine. Imagine and demand -- never again.
Wednesday, August 1, 2012 (2 comments)

Congress Pushing Postal Service into "Manufactured Default" Today, the United States Postal Service (USPS) will default on a payment that it should have never been required to pay. Legislation passed by Congress in 2006 requires the USPS to prefund retirement benefits up to 75 years in advance.

Thursday, July 12, 2012 (17 comments)

The LIBOR Scandal -- And Why It's Important Congressman Dennis Kucinich (D-OH) explains the "LIBOR scandal" and why it is important to everyone who participates in the economy. Kucinich explained in easily understandable language what the London Interbank Offered Rate (LIBOR) is, how it affects world markets, and why the Barclay's scandal is important.
Monday, May 21, 2012 (7 comments)

Kucinich: "NATO Talks a Sham: War in Afghanistan is Not Ending" "The North Atlantic Treaty Organization is not a benevolent organization. NATO is not about the North Atlantic and it's not about our collective defense. "NATO is a cost-sharing organization that finances aggressive military action. By hiding behind the claim that the organization provides for "common defense,' NATO allows us to wage wars of choice under the guise of international peacekeeping.

Wednesday, May 16, 2012 (7 comments)

Kucinich Will NOT Run in State of Washington for Congress I would like to thank you for your support, and thank the tens of thousands of concerned Citizens for Kucinich who in the past few months have written, emailed and called to discuss my running for Congress in Washington State.

Friday, May 11, 2012 (16 comments)

Must Read!!! Kucinich Commencement Speech: Power of Now At a time when the technology of destruction and the capacity of human destructiveness is so great, this is exactly the time to create a common global effort to build communities of peace, to provide structures in every country to help peace issue forth and flourish. I, too, believe that if we will make of human development a new art, we will set our eyes to the distant horizon and plough the seas with wondrous effect. We can
Friday, May 4, 2012 (1 comments)

Questions Remain 42 Years After Kent State Shootings Forty-two years ago on May 4, 1970, members of the Ohio National Guard opened fire on a crowd of unarmed students at Kent State University, firing between 61 and 67 shots over a period of 13 seconds, killing four students and injuring nine others.

Monday, April 30, 2012 (1 comments)

The Folly of Nuclear "Bet-the-Farm" Loan Guarantees The Department of Energy is about to guarantee $8.3 Billion of loans to the Southern Company and its partners to build two new nuclear reactors in Georgia. That is 15 times the size of the loan guarantee to Solyndra, the solar energy company that failed last year.

Thursday, March 22, 2012 (5 comments)

A Personal Thank You from Dennis Kucinich A Personal Thank You from Dennis Kucinich - letter to supporters post-primary defeat

Thursday, September 22, 2011 (4 comments)

Bill To Put 7 Million Americans Back to Work, Rebuild Infrastructure Today, nearly 25 million Americans are either unemployed or cannot find a job on which they can live and support their families. FDR's response to such circumstances was the New Deal. Today, we need similarly bold solutions,

Friday, September 9, 2011 (15 comments)

International Policy: Its Relationship to the Domestic Economy International Policy: Its Relationship to the Domestic Economy -- Speech to Congress on September 7, 2011

Tuesday, August 23, 2011 (4 comments)

Libya and Beyond: How Did We Get There and What Happens Next? Libyan rebels have entered Tripoli. As gun battles break out across the city, it is timely to enter into a discussion as to how the rebels arrived there. It is time to review the curious role of NATO and the future of U.S. interventionism.

Monday, August 22, 2011 (2 comments)

The Seattle Declaration; A Call for a New Civic Activism Hello Seattle. On this day, in this place of great beauty we celebrate the beauty of nature The wondrous nature of each other. Our presence here binds us as a community. It empowers us. It strengthens us. We become most visible, en mass. We extend our reach. We sense new possibilities. And the creative spark which births action can usher in a new world.

Thursday, August 18, 2011 (20 comments)

Kucinich Building Support for the National Emergency Employment Defense Act; "Time to Get Real about Creating Jobs" Congressman Dennis Kucinich (D-OH) today wrote to colleagues to enlist support for his dramatic, new, concrete plan to get Americans working again, rebuild our crumbling infrastructure and to take control of our monetary policy from private banks to promote the public interest. "It is time to get real about creating jobs. Not just talk about it. But come up with real, concrete proposals which can put America back to work...

Wednesday, August 17, 2011 (2 comments)

Drones Direct Hit upon Rule of Law The Obama Administration continues to use unmanned drones as a tool of war – a tool that according The New York Times, the Administration claims has killed 600 militants in Pakistan and no civilians since May 2010. But the math doesn't add up.

Tuesday, August 9, 2011 (15 comments)

Kucinich Challenges S&P's Parent Corp over Possible Conflict of Interest Questions Whether Unusual Credit Rating Downgrade Was Influenced by Financial Concerns at McGraw-Hill

Friday, July 29, 2011 (7 comments)

Here's How We Can Take a Couple Steps Back From the Brink First, raise the debt ceiling until December 31, 2012, without it being contingent on cuts to Social Security, Medicare, Medicaid, or increases in taxes or cuts in taxes or cuts in spending.

Thursday, July 28, 2011 (25 comments)

We are the United States of America, the greatest country on earth. We don't default. Here is what we should do to avoid default: increase the debt ceiling with no strings attached. Here is how to get out of debt: End the wars -- save one trillion over ten years. Repeal tax cuts to the wealthy: Save another trillion.

Tuesday, July 26, 2011 (4 comments)

The White House Now Conceals Plan to Cut Social Security Last Friday, the President told the nation that he offered a plan that would cut $650 billion from Medicare, Medicaid and Social Security. Last night in his address to the nation, the President didn't want to 'bore' Americans with the details of his plan but threatened that Congress must accept a deal on the debt ceiling or seniors face the possibility that Social Security checks won't go out.

Monday, July 25, 2011 (2 comments)

Kucinich: Protect Social Security; Numbers Show Lifting the Caps Works Social Security has been falsely interjected into a discussion about our nation's debt and deficit. Seniors have been threatened that their checks will not go out and that long term cut backs could include an extension of the retirement age and reductions in benefits. This is a false solution to a fake crisis.

Thursday, July 21, 2011

No 'Legislative Pardon' for Boeing's Violation of the National Labor Relations Act The Education and Workforce Committee today held a hearing to examine a bill that is effectively a 'legislative pardon' for Boeing management for violations of the National Labor Relations Act. (For a legal background of the Boeing case, click here.)

Tuesday, July 19, 2011 (4 comments)

More Washington Doublespeak on Social Security Today the so-called 'Gang of Six' published a draft report that acknowledges the solvency of Social Security, but incorporates it into a deficit reduction plan anyway.

Thursday, July 14, 2011 (4 comments)

Debt Political Theater Diverts Attention While Americans' Wealth is Stolen The rancorous debate over the debt belies a fundamental truth of our economy -- that it is run for the few at the expense of the many, that our entire government has been turned into a machine which takes the wealth of a mass of Americans and accelerates it into the hands of the few. Let me give you some examples.

Thursday, June 30, 2011 (2 comments)

Efforts for Non-Violence Help Achieve Security Pull Back in Syria How the U.S. and the international community, including the media, assess the crisis in Syria will affect whether Syria experiences a transformation to democracy, or whether it becomes the flash point for a new war in the Middle East.

Tuesday, June 21, 2011 (1 comments)

10 Reasons to Oppose the War in Libya Congressman Dennis Kucinich (D-OH), who has led House opposition to the illegal, unconstitutional and unwarranted war in Libya, today distributed the following leaflet to his colleagues ahead of the consideration of the Fiscal Year 2012 Department of Defense Appropriations bill:

Tuesday, June 7, 2011

Kucinich Announces Blueprint for Libyan Peace Plan Congressman Dennis Kucinich, whose pivotal involvement in the House of Representatives has resulted in bi-partisan efforts to impose Constitutional restraints upon the President's exercise of war power in Libya, today put forth an 10 point plan for peace with the intention of beginning a discussion among the diplomatic community and interested parties.

Monday, May 23, 2011 (8 comments)

Saying No to Permanent Global War The annual re-authorization of the Department of Defense contains unprecedented and dangerous language that gives the president virtually unchecked power to take the country to war and keep us there. This bill significantly undermines the Constitution, the institution of Congress and sets the United States on a path of permanent war.

Friday, May 20, 2011 (3 comments)

Actions Not Words Show US Middle East Policy The President wants to "advance economic development for nations that transition to democracy." It would be good to advance economic development in the United States, since there are over 14-million Americans who are out of work. Such a high level of unemployment degrades our own democracy.

Thursday, April 28, 2011 (5 comments)

With PR Stunt on Manning, Pentagon Offers No Answers, Only Contrivance Today the Army is hosting a 'Media Day' at the prison where Private First Class (Pfc.) Bradley Manning, the Army soldier accused of leaking documents to WikiLeaks, is being held. Pfc. Manning was moved to the Joint Regional Correctional Facility, Ft. Leavenworth from the Marine Corp Brig Quantico following criticism of his treatment there which may have violated his constitution rights.

Wednesday, April 13, 2011 (2 comments)

Why Doesn't the President Lead? Well, let's think about this. The president is going to accept the lead of his deficit reduction commission. I have an idea. Why doesn't the president lead? Why doesn't the president challenge these corporations who have basically single-handedly driven the United States economy over a cliff? Why doesn't the president challenge the military-industrial complex, which is now putting us into a fourth war?

Wednesday, April 13, 2011 (2 comments)

Kucinich Describes "Kafkaesque" Experience with DoD Over Manning Congressman Dennis Kucinich (D-OH), who has requested to meet with Private First Class (Pfc.) Bradley Manning to witness the conditions of his confinement, today made the following statement after news that the United Nations (U.N.) Special Rapporteur on Torture was denied an unmonitored meeting with Manning

Wednesday, April 13, 2011 (3 comments)

My experience dealing the Department of Defense regarding Pfc. Manning has been Kafkaesque Since my initial request to visit Private First Class (Pfc.) Bradley Manning on February 4, 2011, the Department of Defense (DoD) has consistently sought to frustrate any attempts to communicate with Pfc. Manning regarding his well-being.

Friday, April 8, 2011 (21 comments)

Responding to the Office of Legal Counsel's Positively Orwellian Rationale for Libyan War Responding to the Office of Legal Counsel's Positively Orwellian Rationale for Libyan War

Thursday, March 31, 2011 (15 comments)

Congressman Dennis Kucinich's Address to Congress on the War in Libya

Thursday, March 24, 2011 (60 comments)

Kucinich Demands Immediate End to U.S. Role in the War in Libya Congressman Dennis Kucinich (D-OH) today wrote to President Obama that it was improper to commit the United States to a military intervention in Libya. Kucinich's amendment to defund U.S. military intervention in Libya is cosponsored by Representatives Walter Jones (R-NC), Pete Stark (D-CA) and Ron Paul (R-TX).

Wednesday, March 16, 2011 (6 comments)

Act Now to End the War in Afghanistan The American people are being asked to shoulder the costs for wars that undermine our national, moral and economic security and opposition is growing. We must ask ourselves whose nation we are building when we ask people here at home to give up benefits they have earned in order to nation-build abroad.

Wednesday, February 9, 2011 (13 comments)

U.S. Should Be Able to Support Democracy U.S. supports a proxy Mubarak with Vice President Omar Suleiman.

Saturday, February 5, 2011 (16 comments)

Kucinich: Does Treatment of Pfc. Bradley Manning Constitute "Cruel and Unusual" Treatment? I wrote to Defense Secretary Robert Gates asking for information about reports that the Army ignored evidence of the mental health problems of Pfc. Bradley Manning, the soldier accused of leaking classified information to WikiLeaks. I also asked for explanation of reports that the Army is holding him in conditions that could be a violation of his Eighth Amendment right of protection from "cruel and unusual" punishment.