Articles Listed By Date
List By Popularity
(12 comments)
Tuesday, November 6, 2018
Election Day Open Thread
Many have said that this is the most critical election of our lifetimes. Have your voting experiences been different this year? Or the same? Please share your experiences here!
(33 comments)
Tuesday, February 22, 2011
OEN Policy on Vaccinations, Autism, and Disease Prevention
In 1998 Dr. Andrew Wakefield published a short paper in the British medical journal The Lancet on a small study in 12 children linking the measles, mumps and rubella (MMR) vaccine to colitis (bowel inflammation), and subsequent development of autism. From the beginning the research was questioned not only for the small sample size of only 12 children, but for the very uncertain links to autism.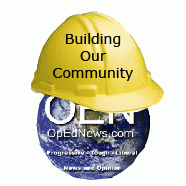 (12 comments)
Friday, June 26, 2009
OEN Community Building: Moving Forward
there was substantial interest in exploring ways that the OEN community can collaborate with other organizations toward furthering a progressive agenda. We hope that this thread can not only identify future collaborative partners for OEN but provide those of us with an interest in collaboration specific ideas to pursue and a group of people interested in pursuing them.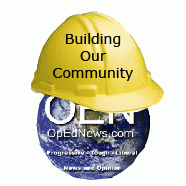 (34 comments)
Wednesday, September 3, 2008
OEN Condemns Police Action at the DNC and RNC
The editorial board of OpEdNews calls for an immediate end to the brutal and anti-constitutional actions taken by law enforcement authorities in Denver and in St.Paul-Minneapolis against citizens exercising their inalienable right to assemble and express dissent. A free press where reporters can engage in their journalistic duties without threat of arrest must be respected. Take action.