Would you like to know how many people have visited this page? Or how reputable the author is? Simply
sign up for a Advocate premium membership
and you'll automatically see this data on every article. Plus a lot more, too.




SHARE



I have 18 fans:

Become a Fan.
You'll get emails whenever I post articles on OpEdNews
I deal with the contradiction of being a retired mechanical engineer and a Luddite at the same time. I have lost faith in our government: it is totally controlled by the corporate monster that is gobbling up the world. It uses mechanical engineers to make weapons or machinery to put people out of work while obscenely stripping natural resources. Mechanical engineers should be in green jobs helping the world adjust to a shrinking economy and the use of renewable energy, but that will not happen until this government collapses in its own stink.
Peak energy and global warming are double trouble that will manifest themselves soon. Consequently, I live in a rural area and am learning to grow my own food. This has brought me in closer contact with Nature, the real world, and I have never felt more spirituality. The country and the world can continue on its path to hell, and I will still find peace.
OpEdNews Member for 679 week(s) and 3 day(s)
9 Articles, 17 Quick Links, 2745 Comments, 0 Diaries, 0 Polls
Articles Listed By Date
List By Popularity
(5 comments) SHARE

Thursday, September 16, 2021
The Propensity of TV (facebook, google, u tube) to Lobotomize Good People is Vastly Under Appreciated
This look at the obvious is carved in a Red Belted Conk.
(5 comments) SHARE

Sunday, June 28, 2020
Silver Creek Solstice Dial
The Silver Creek Solstice Dial is a sundial that was installed during a penumbral eclipse of the Moon and Celebrated its First Shadow on June 20, 2020, the Summer Solstice, a day which also included an annular Solar Eclipse. This article describes the sundial and the journey that brought it about.
(18 comments) SHARE

Wednesday, April 1, 2020
Dynamics of Epidemics for Those Being Manipulated
This article uses numbers of people estimated to get this coronavirus taken from fairly reliable sources in an S-I-R mathematical model for epidemics to learn more about the virus and understand the response.
(10 comments) SHARE

Wednesday, April 5, 2017
Spirits of Revolutionaries
This article contains brief descriptions of many of the revolutionary heroes of past days along with a brief analysis of what common traits they exhibited.
(7 comments) SHARE

Wednesday, December 7, 2016
Living with Wildlife and Our Part in It
Wildlife is disappearing and making human life poorer because if it. What can we do to reverse this trend?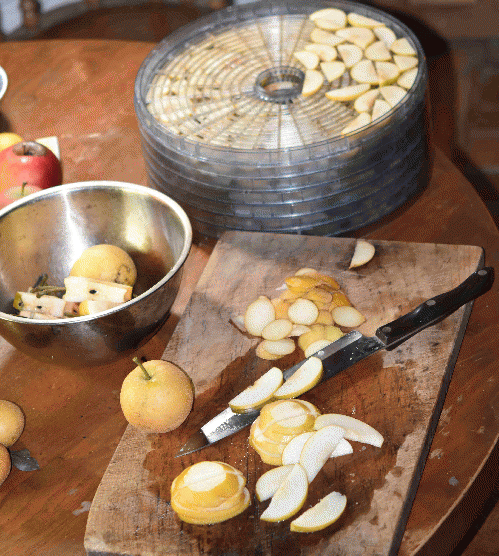 (55 comments) SHARE

Friday, October 21, 2016
Eating Well is a Revolutionary Act
We have to act in ways that will inevitably change the US political system if we want to eat well and stay healthy. This article describes this revolution.
(8 comments) SHARE

Tuesday, October 18, 2016
Command and Control, the Documentary, in Time for Halloween
The book "Command and Control is reviewed in conjunction with the coincidental timing of the release of the documentary movie of the same title, the presidential campaign and Halloween.
(6 comments) SHARE

Wednesday, March 16, 2016
Are the Plants You are Planting to Help Bees Actually Killing Them?
Pesticides are becoming so prevalent that often people do not know they are being used. This is one of the reasons for the decline of honey bees and other pollinators.
(11 comments) SHARE

Saturday, February 28, 2015
Instinct and Tribalism vs. Rationality in Human Behavior
This is a look at human behavior in relation to what is instinctive and what is rational.