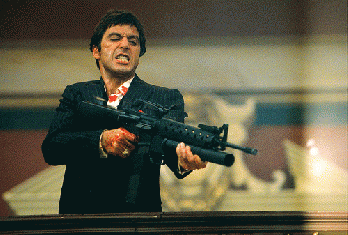 Narcissistic Sociopath
(
Image
by
Prefeitura de Belo Horizonte
)
Details
DMCA
I just finished watching a video of Rob Kall interviewing Ross Rosenberg. It is called Trump the Narcissist, his Narcissist Supporters, How to Handle Donald Trump. This is the description:
"In this interview I interview Ross Rosenberg, author of Human Magnet Syndrome, an expert on narcissists. We discuss the criteria used to assess Donald Trump and diagnose him as a narcissist-- and Rosenberg goes on to explain why many of his supporters are also narcissists."
Ross believes that Trump displays the classic narcissistic personality, but not the malignant variety which would include sociopathy because Trump displays cravings of love and affection, and gives that to others as well. Characteristics absent in true sociopaths. At the end Rob brings up Trump's twittering habits to see if Ross can add some insight.
That brought to my mind the type of social environment Trump has lived in throughout his life. He was a very rich kid - which automatically creates a self-conception as being a special person compared to most people. It can inflate a narcissistic bubble the narcissist comes to live within if that person isn't given an environment to counter that effect. There has been a tradition among many long time wealthy family dynasties to "breed in" a civilizing culture to their children in order to breed out the lower-class tendencies of narcissism and other social or ethical and moral failings that one can develop due to being born into an elite social standing.
Traditionally a lot of families sent their kids to schools where the proper morals and ethical values were stressed to "befit" their special status in society. Those types of families were different from the nouveau riche, the newly rich. The people from "new money" were usually not easily accepted into the social circles of people from "old money" based upon those dynastic self-respecting ideologies on "good breeding" by the purposeful development of high morals and ethics in the children by being sent to special elite schools, in order to combat the snobbery and narcissism which may develop due to being born to the elite class. Snobbery and narcissism were and are looked down on by many old money families. Instead they value social service and manners. But the nouveau riche in general do not have that parental ideology ingrained in them. Their kids tend to fall prey to what the old money families long ago learned to try to avoid the hard way - the need to bring their kids up in a special way so they don't develop into narcissists, rude and snobby, or bullies.
Trump was born into a nouveau riche family. And it has been said by biographers that he is and was seen by the old money establishment as the "wrong type" of person due to his nouveau riche upbringing.
We add to that problematic aspect of his upbringing, another - the fame aspect of Trump's life. That came to him in his 20s when the New York media started to treat him as a rich playboy to gossip about in the society pages. He would remain a celebrity the rest of his life.
Then we add to that the social milieu of the construction, real estate, hotel and casino business world he operated within. Which in the Tri-state area means organized crime to a great extent since those are areas they have traditionally worked in and controlled to a large extent through direct business control, political patronage, bribery, or through unions. So we have this nouveau riche celebrity playboy who had close socializing with narcissistic sociopaths in organized crime throughout his life because of the businesses he and his father were involved with at that time in those places. And if you think that it is unusual for very famous businessmen to have those types of associations in their family's past, do a search on the many famous billionaire businessmen of the Ferttita clan: Frank Jr., Lorenzo, and Tilman - who support Trump.
So what does that mean for someone like that who runs for political office? He comes from those social circles where you need to be seen as an alpha male or you lose respect and trust. Therefore the belief you might develop if you come from his background is that you need to be seen as the fighter who never gives in - otherwise you may think you will lose faith from those in your social business circle as being a guy who can be trusted, who can be counted on to keep secrets - especially the kind of secrets that corrupt politicians, corrupt business associates, organized crime figures and others rely on you to keep your mouth shut about, especially if those are the ones who have supported your rise in politics.
Someone like that maybe subconsciously fears that they need to feel secure and safe in the knowledge that he won't rat them out or betray their trust in him to fulfill promises and agendas he was put in office to accomplish for them. And because in those social circles it is seen as a sign of weakness to back away from an attack of any kind, even an attack based on politics from political adversaries, therefore that type of person maybe always sees a need to fight back regardless of whether or not he has the facts on his side or any kind of good argument. It isn't about winning an argument with superior information - it is about keeping the faith and trust of his social circle by never giving in to an attack without fighting back even if it is lies, misleading information and so on.
If some political attack comes to a person like that, maybe he sees a need to assert himself in the way you see from someone like a Joe Pesci in a Scorsese movie. Pesci plays those characters who believe they are above the laws, ethics, and morals of "normal" society. The people in the social circles his characters exist in, organized crime, believe the same about themselves as well. They take it as a sign of weakness and therefore distrust if you allow people from "normal" society to "disrespect" your superior position by criticizing you or embarrassing you in public. That is why in those circles the idea of being a "man of respect" is so valued. They have a sociopathic and narcissistic view of morality and ethics when it comes to respect and trust from others. If you lack their morality and ethics then you can maybe lose their respect and trust if they are in business with you.
The Sopranos
(
Image
by
mezclaconfusa
)
Details
DMCA