Reprinted from Reader Supported News
>
If you came away from last night's debate not sure what the differences were between Hillary Clinton and Bernie Sanders, then there is no hope for you. If you want real change in the system, then Bernie Sanders is your man. If you want to try to improve things within the current system, then Hillary Clinton is the candidate for you.
I have always said that any candidate the Democrats had running is better than any Republican, and I will vote for Hillary if she is the nominee. I have regularly commented that the whole pledge to write in Bernie if he is not the nominee is a counterproductive effort that Bernie will not support. However, one thing we have to face is that Bernie Sanders has brought people back into the Democratic Party process who would either be voting Green or another alternative party ... or not voting at all. You cannot expect those people to vote for Hillary in November if they wouldn't have voted Democrat before Bernie energized them. I do think they should vote for the Democratic nominee while the alternative parties build themselves up in local elections.
I think Hillary Clinton had strong moments in this debate, and as Bernie said, she would be a million times better than any of the candidates in the GOP clown car. I agree with her on gun control, and I think she scored points in the "progressive" debate -- even though I agree with Bernie, you can't vote for the Iraq War and be progressive. While the poli-sci major in me thinks her performance was good, the activist in me saw just that, a performance.
She lost the debate in my opinion on a few issues. I find her attack on Bernie Sanders' healthcare plan disingenuous. She knows that Bernie Sanders wouldn't rip up Obamacare without first passing a bill that brings us closer to Universal Health Care. I also wonder why she keeps saying she doesn't want another national debate on healthcare. Should we not debate a way to lower prescription drug costs? Should we not debate a way to lower premiums, deductibles and co-pays? Does she think her proposals will not generate a national debate? As I have said before, I believe we should start the healthcare debate asking for what we really want, and if we don't get it, then we should start negotiating. That is what Bernie did with veteran's healthcare.
Scott Galindez is a graduate of Syracuse University, a US Army veteran, and currently the Political Director of ReaderSupportedNews.org. Scott's activism began at an anti-nuclear vigil in Lafayette "Peace Park" across from the White House. Scott (
more...
)
The views expressed herein are the sole responsibility of the author and do not necessarily reflect those of this website or its editors.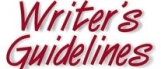 STAY IN THE KNOW
If you've enjoyed this, sign up for our daily or weekly newsletter to get lots of great progressive content.
To View Comments or Join the Conversation: