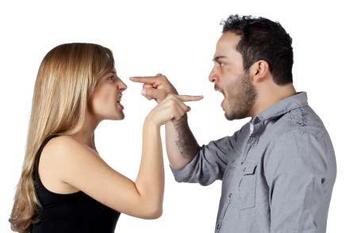 (

Image

by

John D Rachel

)

Details DMCA



Most people don't like to talk politics. Many simply refuse to talk politics, fearing a possibly acrimonious argument, or having to endure what they would view as an assault on their dearly-held unassailable beliefs.
On the other hand, it seems to me that Americans love to complain and quite freely carry on about personal problems, things which annoy them or thwart their pursuit of a decent life.
Now consider this . . .
Just as all politics are local, all politics are personal.
That is, what happens in the remote, unfathomable corridors of power affects people every day of their lives on a very personal level.
Cut Social Security and Medicare, grandma must choose between medications and buying nutritious plum pudding.
Keep the minimum wage low, both parents have to work two or three jobs and there's no one home to watch the kids. Families disintegrate.

Keep the country at war, there's no money to fix to potholes which rattle the car when you drive to the funeral for your son or daughter who got sent back from the battlefield in a body bag.
You get the point.
There's no reason to "talk politics" per se with people. There is very good reason to talk about problems we're all to one degree or another victims of -- specifically the problems which are NOT BEING REMEDIED by our elected representatives. These are personal problems which happen to be the direct consequences of political action and inaction on the part of these elected officials. There is no need to argue politics here. We are all just human beings facing often unnecessary trials and challenges. We're all in this together.

I promised in the previous article in this series, I would suggest what to say after "Would you like a cupcake?" or "Nice weather we're having today."

I can't dictate specific sentences. There's no set-in-stone script for this. I can offer general guidelines and the overall direction such conversations should take.
First off, what to avoid: There should be no reference to ideologies or ideological leanings or loyalties -- conservative, liberal, socialist, libertarian -- nor any discussion or mention of political parties. Period!
The labels don't matter. We live in the same community. We're all Americans.
Second: Stay away from generalities. "All politicians are crooks." Like Abraham Lincoln? "I believe in America and the Constitution." So what? "Our congressman is a good man." He probably is, but he is still not doing his job. "My family has always voted Democrat." Right. And there are people who always eat ice cream for breakfast. That doesn't mean it's a very smart thing to do.
(Note: You can view every article as one long page if you sign up as an Advocate Member, or higher).