Cross-posted from AlterNet
>
As the five-day ceasefire between Israel and Hamas took hold on August 15, residents of Shujaiya returned to the shattered remains of their homes. They pitched tents and erected signs asserting their claim to their property, sorting determinedly through the ruins of their lives.
Those who managed to survive the Israeli bombardment have come home to bedrooms obliterated by tank shells, kitchens pierced by Hellfire missiles, and boudoirs looted by soldiers who used their homes as bases of operations before embarking on a series of massacres. Once a solidly middle-class suburb of Gaza City comprised of multi-family apartments and stately homes, the neighborhood of Shujaiya was transformed into a gigantic crime scene.
The attack on Shujaiya began at 11pm on July 19, with a combined Israeli bombardment from F-16s, tanks and mortar launchers. It was a night of hell which more than 100 did not survive and that none have recovered from. Inside the ruins of what used to be homes, returning locals related stories of survival and selflessness, detailing a harrowing night of death and destruction.
Outside a barely intact four-level, multi-family home that was hardly distinguishable from the other mangled structures lining the dusty roads of Shujaiya, I met members of the Atash family reclining on mats beside a makeshift stove. Khalil Atash, the 63-year-old patriarch of the family, motioned to his son heating a teapot above a few logs and muttered, "They've set us back a hundred years. Look at us, we're now burning wood to survive."
Khalil Atash led me inside the home to see the damage. The walls of the second floor that was to have been home to two of his newly married children had been blown off by tank shells. All that was left of the bathroom were the hot and cold knobs on the shower. On the next floor, four small children scampered barefoot across shattered glass and jagged shards of concrete. A bunk bed and crib were badly singed in the attack. But the damage could have been far worse.
As the attack on Shujaiya began, the Israeli army attempted to evacuate the Atash family, according to Khalil Atash, phoning them and ordering them out in Arabic. But the family was sure the call was a prank. When the army called again, a soldier exclaimed, "You think this is a joke? You have five minutes." Three minutes later, an F-16 sent a missile through the roof. In an incredible stroke of luck, the missile did not explode. It remained lodged in the ceiling until a day prior to my visit, when a bomb detonation crew dismantled it.
I asked why the family remained in ruins when the army could attack again at any time.
"We have nowhere else to go now," Khalil Atash explained. "You only die once and we're not afraid after what we've been through. So we just decided to live in our house."
The Atash family was among only a small handful willing to brave the nights in an area that was comprehensively flattened. Shujaiya stood within the long swath of Gaza Strip towns and cities that had been rendered uninhabitable by Israeli bombardment. All of these areas had one thing in common: They abutted the vast buffer zone the Israeli military had established between its border and the Gaza Strip. By pounding neighborhoods like Shujiaya and cities like Beit Hanoun until nearly all of their residents were forced to flee west for shelter, Israel was tightening the cage on the entire population.
Sprint for Survival
- Advertisement -
Khalil Atash's son, 30-year-old Tamer, related his story of survival.
"The missiles started getting closer and began to hit everywhere so randomly," he recalled, detailing how the strikes on Shujaiya gradually intensified after the first hour. "So I just lost it. I was watching my neighbors die and I was so close to them, I felt like I was dead too. I had two choices: Either I die doing nothing at that house or do something about it. So I chose to do something."
Tamer called an ambulance crew and begged the driver to help transport his family out of the attack. "All I can do is pray for you," the driver told him. But other first responders rushed headlong into the maelstrom, risking their lives to save as many of the fleeing residents as they could. By this time, the neighborhood was engulfed in flames and shrouded in darkness -- Israeli forces had bombed all of its electricity towers. He and his family decided to make a run for it in the street. Neighbors followed closely behind them, embarking on a desperate sprint for survival as homes went up in flames around them.
Relying on cellphone flashlights to illuminate their path, the fleeing residents rushed ahead under withering shelling. Tens of people fell every few hundred meters, Tamer told me. But they continued anyway, sprinting for a full kilometer until they reached safety close to Gaza City.
- Advertisement -
1 1 1
View Ratings | Rate It
opednews.com
Max Blumenthal is an award-winning journalist and best-selling author whose articles and video documentaries have appeared in The New York Times, The Los Angeles Times, The Daily Beast, The Nation, The Guardian, The Independent Film Channel, The Huffington Post, Salon.com, Al Jazeera English and many other publications. He is a writing fellow for the Nation Institute. His book,
(
more...
)
The views expressed herein are the sole responsibility of the author and do not necessarily reflect those of this website or its editors.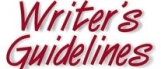 ,

STAY IN THE KNOW
If you've enjoyed this, sign up for our daily or weekly newsletter to get lots of great progressive content.