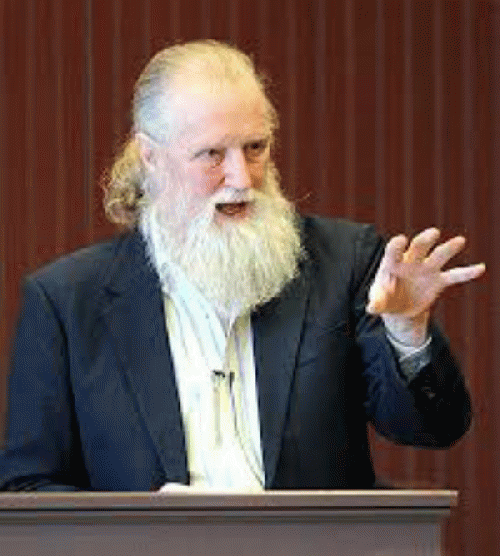 David Whittlesey
(
Image
by
Davvid Whittlesey
)
Details
DMCA
Rob Kall, managing editor of Oped News speaks about bottom-up governance and business. Bottom-up is simply placing the power in the foundations, the people. In essence, bottom-up rule is to take the infamous pyramid symbol and turn it upside down. The bottom (foundations) is at the top and the elite, the upper 1 to 5%, are at the bottom.
I do believe this kind of bottom-up rule is what they meant when they wrote the Constitution: "We the People." Well, people as long as they were not slaves or women living in the 1776 or those of us under the thumb of corporate rule.
"We the People" is a joke and has always been a joke. "We the Aristocratic Class rule the roost!" This was true at the time of the American Revolution and has remained to this day (revolution is an appropriate term for the fight against the British. A revolution means to revolve or a becoming trapped in a vicious circle. Meet the new boss, same as the old boss!).
Well, we still have the power to vote! Well, sort of. What choices do we have? Corporate Heavy (Democrat) or Corporate Extreme (Republican).
In saying we want to continue and grow the system as it stands, it might behoove us to ask: "How do we wish to die?" Do we wish a slow agonizing torturous death (democrats) or a short term (perhaps 10 to 20 years if that) fix with a bullet to the head (republicans). How will that death occur? Either way Mama Nature is going to self-correct to reclaim the homeostasis we have extractively disturbed. We're already riding a bucking bronco we are likely to fall off of.
(Note: You can view every article as one long page if you sign up as an Advocate Member, or higher).