From Greg Palast Website
Charges Kemp "grossly mismanaged" election and "unconstitutionally purged" Georgia's voter rolls.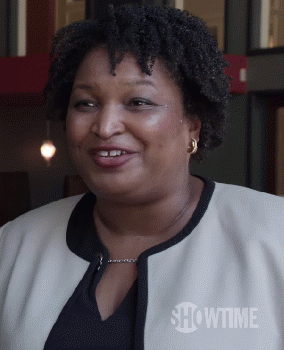 Stacey Abrams
(
Image
by
(From Wikimedia) The Circus
, Author: The Circus)
Details
Source
DMCA
Stacey Abrams, who refused to officially concede defeat in her bid for Governor, filed suit today [Nov. 27] in federal court in Atlanta charging the entire election process was hopelessly tainted. Abrams, who has formed a non-partisan voter protection organization, Fair Fight Georgia, cites, among other racially biased attacks on the rights of citizens to vote, the wrongful mass purge of voters by Secretary of State Brian Kemp -- who was Abrams' opponent and the presumptive winner.
The suit states Kemp: "grossly mismanaged an election that deprived Georgia citizens, and particularly citizens of color, of their fundamental right to vote."
The complaint charges that Kemp: "unconstitutionally purged the rolls of nearly 10 percent of Georgia's registered voters."
It goes on to say that: "Kemp purged hundreds of thousands of voter registrations under the 'use it or lose it' policy. Many of these purged voters had not moved, had not died, and had not been convicted of a felony. The registration information for these voters remained accurate; the Secretary of State simply deemed them no longer eligible to vote because, after not voting for a few years they failed, one time, to return a postcard." (See full complaint.)
The Palast Fund will make available to the Court the list of 340,134 Georgia voters our experts have determined were, without question, wrongly purged from the voter rolls. This purge list, obtained by the Palast Fund through a lawsuit against Kemp, includes Christine Jordan, the 92-year-old cousin of Martin Luther King Jr.
Abrams' co-plaintiff is State Sen. Nikema Williams. Williams was arrested in the State Capitol, then strip-searched, for standing with constituents during a legally permitted protest of the blatantly bent election. (See our exclusive interview with Senator Williams for SalonTV.)