>These photos are among the best I've ever seen, particularly when taken as a group of 58 in one show. I had them posted under Live/Arts, but people were having trouble getting in, even a few already signed in with Google Docs (which I recommend, and that you can read about here:
With considerable time and fidgeting, I was able to repost them on Picassa, and they can be viewed here (copy and paste in your browser, ditto above. When you get to the slide show, click on the top left picture, then hit slideshow, full screen recommended):
https://picasaweb.google.com/100787415879664225635/January12201302?authuser=0&feat=directlink

Given the beauty of the planet we live on, it seems to me we should be spending much more time appreciating it, rather than destroying it.

So if one picture is worth a thousand words, this is a 58,000 word article!
In my run for U.S. Senate against Utah's Orrin Hatch, I posted many progressive ideas and principles that I internalized over the years. I'm leaving that site up indefinitely, since it describes what I believe most members of our species truly (more...)

The views expressed herein are the sole responsibility of the author and do not necessarily reflect those of this website or its editors.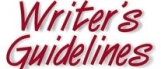 STAY IN THE KNOW
If you've enjoyed this, sign up for our daily or weekly newsletter to get lots of great progressive content.
To View Comments or Join the Conversation: