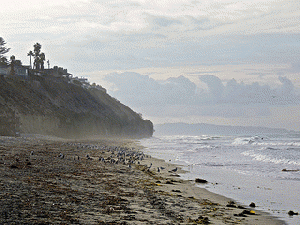 DSCN3422 - Version 2
(
Image
by
Ben Laufer
)
Details
DMCA
Libertarians believe in adherence to the principles of individual rights described in our Constitution and Bill of Rights. True libertarians span the spectrum of left to right where the shared interests are fairness, equal treatment under the law, and liberty.
The basic premise of libertarians goes back to the time of our "Founding Fathers" and the desire of people to live free of tyranny.
Although a libertarian in the 1970s, I eventually left the Libertarian Party. I noticed that some big-money interests became involved in aiming and directing the libertarian agenda to protect them from the government. They sought the liberty to expand the harm they were doing to the general welfare of the people. They sought impunity from justice.
We all know, huge businesses almost always get away with crime because of their armies of attorneys. Next they have their "non-disclosure agreements' that gag even scientists who want to say, "Yeah, I warned the CEO about that" but cannot without having their lives ruined. We saw this commonly back when tobacco company scientists did have their lives ruined for disclosing dangers tobacco companies knew about and covered up. Huge businesses have the ability to muddy responsibility by pointing the finger at someone else in a hodge-podge of he said/she said orchestrations but they want more liberty to get away with crime.
They don't want consumer-protection laws; they don't like laws that protect people from defective products; they don't like laws that infringe on their right to poison and destroy our environment. They don't want laws that turn our society into a Monopoly game where one person wins and the rest must get off the planet.
For these businesses, they see the Libertarian Party as a means to an end. They claim the government is infringing on their rights as individuals (and corporations). Since they can weasel their way out of any civil or criminal accusation most of the time, now they want to rid themselves of regulations altogether, using the right to individual liberty as their pretext.
It seems every political party becomes subject to manipulation by special interests, yet government is intended to protect ALL people, not just segments of the population.
As soon as any new party begins to gain momentum, they begin to become infiltrated with special-interest agendas that discourage the original founders. The Libertarian Party was perhaps more susceptible, embracing a concept of freedom that transcends the political spectrum and speaks directly to justice.
Original founders of political parties are often beholden to ideal principles that correct injustices in society. Principles such as every individual's right to just and fair treatment by the government are usually on the top of the list. Special interests, however, use political parties to manipulate elections the way corporate raiders use companies to profit while destroying those companies. They come in, have the company borrow money, pay themselves dividends, and finally bankrupt the company and lay off the employees.
The same systems of corruption and greed that work on nations will even work on the entire planet if we allow this to happen.
The libertarian belief is derived from a time when one could move out into a wilderness if they could not tolerate a society.
Modern times in our capitalist system have essentially automated 'work' done in previous ages, creating a system that is owned by a few and leaves the bulk of humanity to starve to death as the Monopoly game progresses. Through the latter half of the 20th century we were repeatedly told that automation would enable us to have better lives and more leisure. Instead we have a class of super-rich. We have families where both parents work, sometimes at two jobs, which is much less leisure. We have people starving in the streets while a multitude of homes sit vacant, rotting. Worse, we have young people who see no honorable way out of this dilemma.
The U.S. Constitution starts:
"We, the People of the United States, in Order to form a more perfect Union, establish Justice, insure domestic Tranquility, provide for the common defence, promote the general Welfare, and secure the Blessings of Liberty to ourselves and our Posterity, do ordain and establish this Constitution for the United States of America".
This is socialism. No, it is not a communist system whereby no-one has private ownership, it is the establishment of a government that is intended to establish JUSTICE, insure PEACE, provide common DEFENCE (not tyrannize over the world to establish an Imperialist Policy to serve corporations and their CEOs), promote the general WELFARE and secure the blessings of LIBERTY (for all of us and our children and their children). A libertarian society requires the establishment of a government that serves everyone to these ends.
The libertarian beliefs, to work in today's world, must be tempered with a socialized government that provides housing, food, and medical care for all.
Once the conditions for all people to live is met with the coordination of a just government, the libertarian principle being the 'right to choose' how one lives one's own life, not harming others, is possible. This should be distinguished from the right to pollute, steal, and cheat, which is how the libertarian agenda is often transfigured by special interests wanting to destroy any aspect of government that limits the harm they do.
(Note: You can view every article as one long page if you sign up as an Advocate Member, or higher).