fategood@gmail.com
SHARE



Neal C Chambers (View How Many People Read This)
At: /nesatince
(You, too, can get a special OpEdNews URL. With membership. Click here.)

I have 7 fans:

Become a Fan.
You'll get emails whenever I post articles on OpEdNews
I consider myself a renaissance man as I believe I have (since a very young age when I saw first-hand people with lives of starvation, without housing and without medical care) been on the cutting edge of understanding politics and foreign policy, of understanding not only science but being able to go beyond the bounds psuedo-science typically establishes for the masses; I am a persevering activist for truth and justice. I am a writer who loves to write to share my ideas with those who can appreciate them. I am a thinker who sees not only the immediate but the long distance in space and time. I communicate with a predilection for sometimes explaining things in such total depth that my eloquence is missed. In the spirit of a philosopher I love and study all knowledge known to man and anything unknown I find. I am not specialized but recall a plethora of unique and applicable knowledge. I currently lives in the Reno, Nevada area and cares for his elderly father. Although I was raised in a highly educated family and looked toward specializing myself, things did not work out as I planned them. My mother's egalitarian views made it important to me to view all people on a level plain regardless of appearances, preferences and status. Then their was the specter of nuclear war and the realization that most everyone put their personal lives first and that a vacuum existed where champions of peace and justice were desperately needed. That said, I am plagued with the thought that societies everywhere are populated by people with mediocre and misinformed notions and rarely or avoid altogether looking beyond their own needs. I was a hippie of the 1960's with hopes that by communication people could be awoken to see through the confusion that separates and alienates populations from each other. Not being overly optimistic back then has spared me bitter disillusionment now. I am joyous at the prospect of sharing ideas using the OpEdNews.com site and hopes you too find food for thought and inspiration from this site, as do I. And share the site with others. In this Orwellian time where our corporate media choruses to program people what to think (and not to think) instead of reporting that which is cataclysmically in the forefront of these changing times.
OpEdNews Member for 408 week(s) and 1 day(s)
6 Articles, 0 Quick Links, 595 Comments, 1 Diaries, 0 Polls
Articles Listed By Date
List By Popularity
(35 comments) SHARE

Tuesday, February 4, 2014
How psychotics implement global destruction
One philosophers clarification of the pathology of psychotic global destruction.
(13 comments) SHARE

Saturday, December 21, 2013
A review of The Hobbit: The Desolation of Smaug
This is a review of the 3D movie, The Hobbit, The Desolation of Smaug. This movie is the second in a series of three.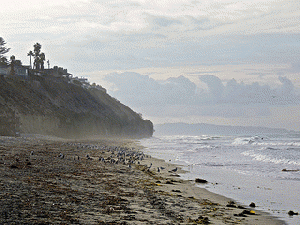 (53 comments) SHARE

Friday, November 22, 2013
21st-Century Libertarian
Undoing what has been obscured; revealing what everyone knows and no one talks about.
(3 comments) SHARE

Wednesday, November 20, 2013
The squirrel's not eating it!
Inspired by attempts to require labeling for GMO's, many attempts to awaken society to harmful everyday products and a tireless editor I have submitted this article that provides a 'tip of the iceberg' view of the 'dog food products' being made for people.
(5 comments) SHARE

Friday, September 6, 2013
The War or Nothing Tunnel Vision
The U.S. media avoids discussions on who was really responsible for the chemical weapons used in Syria.
(1 comments) SHARE

Tuesday, September 3, 2013
Let the people lead
The current crisis in Syria is poised to magnify and exacerbate existing global problems for the wealth of war via military spending and rebuilding. Here is a better alternative.