Would you like to know how many people have visited this page? Or how reputable the author is? Simply
sign up for a Advocate premium membership
and you'll automatically see this data on every article. Plus a lot more, too.




SHARE




Become a Fan.
You'll get emails whenever I post articles on OpEdNews
Mark L. Mawrence has worked extensively as an executive, and corporate consultant throughout the United States, Europe, and Asia in the arenas of strategy, branding, marketing and communications. In this capacity, he has established successful sales and marketing organizations in a wide range of businesses, innovated new models for corporate practices, advised corporations and governments, raised funds for various charitable causes, and founded a wide range of non-profit organizations.
OpEdNews Member for 49 week(s) and 6 day(s)
2 Articles, 0 Quick Links, 6 Comments, 0 Diaries, 0 Polls
Articles Listed By Date
List By Popularity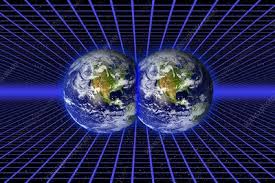 (2 comments) SHARE

Friday, October 15, 2021
Trump's Parallel Universe
There is a Parallel Universe within which millions of our fellow citizens reside. No judgement. Its an observation we need to examine carefully and reflect on. .
(34 comments) SHARE

Monday, December 14, 2020
The Trump Virus
It is time America more accurately frames the threats before us posed by Covid, and an Authoritarian President and his supporters relentlessly doing all they can to destroy Democracy.