>
Mario Penalver, marching to Washington DC from Chicago, IL calling for peace through justice in the form of the impeachment of President George W. Bush and Richard B. Cheney, is heading east through Indiana as he begins his fifth day of walking today.
Mario was joined by Peace Activist Nick Egnatz for 20 miles along the way and they stopped for photographs in front of Highway of the Flags" Monument at US41 and US6 in Highland, Indiana (above and below). Mr. Egnatz is a member of the North West Indiana Coalition Against the Iraq War ( and accompanied Mario until they got to Chesterton, Indiana.
Another representative of North West Indiana Coalition Against the Iraq War, Marshall D'Arcy posed with Mario for a photograph along US 20 in Portage, Indiana as seen below:
In an e-mail, Mr. D'Arcy said "I thought Mario a man who I respect and who is doing some good. We talked about the difference between "Social" and "Religious" opposition to the war. He did not see much difference and I tried to explain to him the difference I thought there was, namely, that for a religious person any good done must give credit to God while a "Social" justice person sees the good as strictly social in nature. A person connected with Social action can use a phrase like "F### Bush" where a religious person must see the Good in all people even George Bush.
I enjoyed it and I hope he did as well."
Check www.Impeachforpeace.org for updates and www.MarchofthePeople for more information. Join Mario along the way and plan to meet him in Washington DC on September 11th.
Press and inquiries:
Mikael Rudolph
minneapolis@impeachforpeace.org
(612) 302-9252
Minneapolis Organizer: World Can't Wait-Drive Out the Bush Regime ~~~ Co-Founder: ImpeachforPeace.org ~~~ Theatrical Entertainer and Ballroom Dance Instructor by trade
The views expressed herein are the sole responsibility of the author and do not necessarily reflect those of this website or its editors.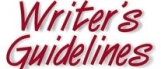 STAY IN THE KNOW
If you've enjoyed this, sign up for our daily or weekly newsletter to get lots of great progressive content.
To View Comments or Join the Conversation: