>
Ask yourself: "Is it possible for any candidate to win national office without the backing of billionaires and large corporations?" If your answer is yes, please check the list of contributors to ten senators or congressmen at random. If your answer is no, then ask yourself if you are content that you may only choose between candidates selected by billionaires and corporations. This is oligarchy. It is the state of our union... not democracy, but oligarchy. This is why Bernie Sanders Democrats are engaged in a political revolution. If you know and understand this, you must also know that by voting for Hillary Clinton you are legitimizing the current system. Only a vote for Bernie Sanders is a vote for democracy. That is why this is a political revolution.

The Democratic Party has been in collusion with mainstream media to keep people ignorant of the differences between Hillary and Bernie. Part of the ignorance is attributable to the apathy of a public that does not consider the choice of a presidential candidate as important as a football game, but the Democratic establishment played on that apathy to promote a "winner".
When people don't know the facts, the primary comes down to backing a winner in your party.... How do you know who can win? The media tells you. It doesn't matter to them what the polls say, and they clearly show Bernie Sanders has a better chance of beating Trump. The media does not talk about the issues unless Bernie makes them.
The reason that there must be a write-in campaign for President if Bernie Sanders does not win the Democratic nomination IS that this is clearly a REVOLUTION.
We are faced with a an election that will be split four ways. There are two Republican-party ideologies: Trump fascism and Cruise theocracy. And we are faced with two Democratic-pParty ideologies: Clinton oligarchy and Sanders democracy.
In the general election none of these ideologies will be able to compromise. Theocracy cannot compromise with fascism, and democracy cannot compromise with oligarchy. People on both sides will be writing in the candidate of their choice. Those who are dedicated to democracy have no choice but to stand their ground with Bernie Sanders against any other choice.
It does not matter whether you agree with all of Bernie Sanders' policy positions. It does not even matter if you like him. This is a fight against those who would presume to use their wealth and influence to tell us for whom we will or will not vote. It is a fight against a system that has shown preference to the wealthy over the poor and middle class. This country belongs to all of us. With Hillary we get more of the same--perpetual war for profit and an economy run by big banks for profit with the guarantee of the wealth of the middle class if their for-profit schemes fail. They win, or they take what we have and play again. That is why they bought Hillary; she is their insurance policy. She will bail them out.
Bailing out the economy is not enough. We have to haul the boat out of the water and fix the leak. Wall Street bankers will keep enlarging the hole in our economy until all the bailing of the American people will not keep it afloat. Bernie will fix the boat.
As in Arizona, the oligarchy may not permit all the votes to be counted, but as long as democracy lives in the hearts of the people, we will win eventually. Government requires the consent of the people; otherwise it is tyranny. Bernie Sanders supporters will not give their consent to oligarchy.
Greg Gregg is a sculptor and retired critical care nurse, student of the sciences, and credentialed Reporter with The Constitution First Amendment Press Association CFAPA.org since 6/1/16
The views expressed herein are the sole responsibility of the author and do not necessarily reflect those of this website or its editors.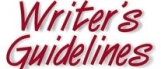 STAY IN THE KNOW
If you've enjoyed this, sign up for our daily or weekly newsletter to get lots of great progressive content.
To View Comments or Join the Conversation: