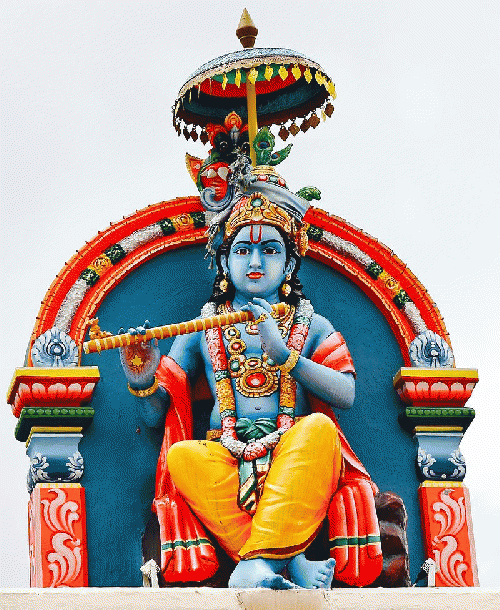 (
Image
by
open source
)
Details
DMCA
Who helped Persian people take over the Median Empire? And how the Persian people becomes the owner of their master heritage? To answer these questions, we need to go back to the history of conflict between members of Mitra (Aryan) religion and Deva religion.
The Bharata tribe is from Caucasian (white people, people of Caucasus) and members of Mithraism religion who met Tamil of India (Sino-Tibetan of yellow People) as members of Deva religion in the land of today India.
In Hindu scriptures, Bharata (Sanskrit: --degrees, Bharata, i.e., "The cherished") is a legendary emperor and the founder of the Baharat dynasty and thus an ancestor of the Pandavas and the Kauravas in the Sanskrit epic Mahabharata. Today was known as Kingdom of Bharata before Kurukshetra War and after Kurukshetra War.
The Kurukshetra War (3102 BC or BCE)
The Kurukshetra War, also called the Mahabharata War, is a war described in the Indian epic Mahabharata. The conflict arose from a dynastic succession struggle between two groups of cousins, the Kauravas, and Pandavas, for the throne of Hastinapura in an Indian kingdom called Kuru. It involved a number of ancient kingdoms participating as allies of the rival groups.
Lord Krishna is one of Deva religion God found an opening to use Princes of Pandavas and the Kauravas against one another during the Kurukshetra War. After Pandavas brother wins the war, they found out the mischief of Lord Krishna. They declared war on Lord Krishna and the member of his Deva religion. They chased Lord Krishna and his brother with their followers all the way to today Egypt and Greek Island. Lord Krishna had built Jerusalem Temple before he was chased to Egypt. In Egypt, he conquered African land and enslaved black people. The Pharaohs of Egypt are descendent of Lord Krishna. The light skin Egyptian is descendent of Lord Krishna and his followers, And Greek people are descendent of Lord Krishna brother and his followers. Egypt and Greek animosity toward Caucasian (white people, people of Caucasus) are part of the conflict between Deva and Mitra (Aryan) religion.
Part of Lord Krishna descendant went to live among Turks (Khazar Jews), and other part stayed in today India. Abraham, the forefather of Hebrew Jews, followed the footstep of his forefather Krishna to reclaim Jerusalem Temple and Egypt as his ancestor heritage.
(Note: You can view every article as one long page if you sign up as an Advocate Member, or higher).