See original here
MEMORANDUM FOR: The Attorney General
FROM: Veteran Intelligence Professionals for Sanity
SUBJECT: Mueller's Forensics-Free Findings (Part 2)
REFERENCE: Our March 13, 2019 Memo to you: "Mueller's Forensics-Free Findings" (Part 1)*
Dear Attorney General Barr:
Former Deputy Attorney General Rod Rosenstein's June 4 testimony to the Senate Judiciary Committee brings to mind our Memorandum to you of March 13, 2019 nine days before Special Counsel Robert Mueller gave you his "Report on the Investigation Into Russian Interference in the 2016 Presidential Election."
At the time of our Memo, it was already clear that Mueller's findings would be fatally incomplete. We were virtually certain that Mueller's report would lack the forensic findings that we VIPS had arrived at through the kind of rigorous investigation that the FBI avoided doing. So we gave our Memo to you with the title: "Mueller's Forensics-Free Findings."
Sans forensics, Mueller's report fell far short of Rosenstein's earlier commitment "to ensure a full and thorough investigation." It was also clear to us that relying for forensics on CrowdStrike, a private cyber-security firm of checkered reputation, picked and paid for by the Democratic National Committee, would signal a conflict of interest on this controversial issue. Now we know a lot more as a result of testimony released last month (but widely ignored in Establishment media).
Not until May 7, 2020, when secret testimony to the House Intelligence Committee from late 2017 was made public, did it become completely clear that CrowdStrike has no concrete evidence that the DNC emails published by WikiLeaks on July 22, 2016 were hacked by Russia or by anyone else. Seventeen months earlier, on Dec. 5, 2017, the president of CrowdStrike, former FBI cyber-crimes unit director Shawn Henry, admitted this in sworn testimony to the House Intelligence Committee. This is how he answered a leading question from ranking member Adam Schiff:
Mr. Schiff: Do you know the date on which the Russians exfiltrated the data from the DNC? " when would that have been?
Mr. Henry: Counsel just reminded me that, as it relates to the DNC, we have indicators that data was exfiltrated from the DNC, but we have no indicators that it was exfiltrated (sic). " There are times when we can see data exfiltrated, and we can say conclusively. But in this case, it appears it was set up to be exfiltrated, but we just don't have the evidence that says it actually left.
Is it possible that no one told Special Counsel Robert Mueller about Henry's testimony? If he was told, why did he not wind up his investigation sooner? Why instead did he keep it going through the election period of 2018, during which very few politicians or established media shed any doubt on the dogma of "Russian hacking of the DNC" and "Russian collusion" with the Trump campaign? How to explain that Mueller and his team could find no evidence of collusion/conspiracy between Russia and the Trump campaign, but accepted uncritically, without evidence, the Russian-hack story as revealed truth??
During the Rosenstein hearing on June 4, several senators made much of the fact that the Mueller report contained 448 pages. We are less impressed by the heft of Mueller's two volumes than by the content they include or don't include. We look in vain for more nourishing evidence than Mr. Henry's vague and clumsy references, in his Dec. 5, 2017 testimony, to unspecified "circumstantial evidence." Henry, a horse's-mouth witness, so to speak, admitted that there was no concrete evidence of a "Russian hack," yet Mueller's investigation persisted for another 15 months?
Can you throw light on these issues?
(Note: You can view every article as one long page if you sign up as an Advocate Member, or higher).
Consortiumnews.com was founded by Robert Parry in 1995 as the first investigative news magazine on the Internet. The site was meant to be -- and has become -- a home for important, well-reported stories and a challenge to the inept but dominant (
more...
)
The views expressed herein are the sole responsibility of the author and do not necessarily reflect those of this website or its editors.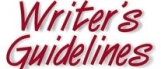 STAY IN THE KNOW
If you've enjoyed this, sign up for our daily or weekly newsletter to get lots of great progressive content.
To View Comments or Join the Conversation: