Source: Paul Craig Roberts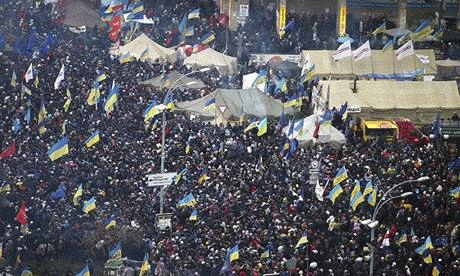 Kiev's Independence Square filled with Ukrainian pro-EU integration supporters. Their protest eclipsed a rival pro-government protest by workers bussed in from the south and east.

(

Image

by

Photograph: Krasilnikov Stanislav/ITAR-TASS Photo/Corbis

)

Details DMCA


A number of confirmations have come in from readers that Washington is fueling the violent protests in Ukraine with our taxpayer dollars. Washington has no money for food stamps or to prevent home foreclosures, but it has plenty of money with which to subvert Ukraine.