Cover image of 'Presidential Swing States'
(
Image
by
Rowman & Littlefield
)
Details
DMCA
>
"There is really no national presidential election; it takes place in 50 states plus the District of Columbia."--Hecht and Schultz
"[S]wing states are only relevant in relatively close elections."--David W. Beachler
This riveting, excellently edited collection of essays on ten swing states and two others, "pre-swing" and "post-swing," is well preceded by two richly explanatory introductions and a conclusion that lend clear perspectives to the whole. The balance of the book focuses on what the volume editors consider the ten swing states that these days decide presidential elections. The other states, plus the District of Columbia, eagerly watch the race and at the same time concentrate down ballot on others who can support their favorite candidate at both the campaign and subsequent, crucial level[s]. So their incentive to vote is still strong.
One shouldn't tell these others to stay home this November. Even those in the taxed but under-represented District of Columbia. Professor Schultz also notes that a visit from one candidate on behalf of a down-ballot co-partisan may actually do more harm than good. [1]
Definitions are of course crucial and are clarified soon after the first paragraphs. What is a swing state? It is one that changes partisan affiliation often in presidential elections; it is one whose own elections are close; it is also called a battleground (also called "competitive") state, where candidates campaign the most frequently, and a bellwether state when its decisions are identical with the country's ultimate presidential choices. Ohio and Nevada have assumed this status most recently, each one accurately voting for the winning candidate the most often in recent history, and each has selected the "wrong" candidate only once during that time. In addition, no Republican has ever won the presidency without winning Ohio, therefore the ultimate bellwether state.
The introduction contains a history of the use of the term "swing state," which first appeared in the New York Times and spread from there in the 2000s. It also focuses on the new expression "purple state," a product of the proliferation of the distinction between "red" and "blue" states, also in the 2000s. Purple is a mixture of these two: Iowa, for example, contains Democrats and Independents in its urban eastern side and Republicans in its rural west. Party affiliations divide evenly into thirds: Republican, Democratic, and Independent. Through nonpartisan redistricting and ease of changing partisan affiliations depending on the candidates, Iowa has evolved from a red state to a purple state. As the first state in the union to caucus, it is crucial and focal and candidates flock to it early and often, as they do to New Hampshire, where the first primaries are held soon after Iowa's caucuses. The Granite State also evolved to purple from red, but for different reasons! All of the press attracted by these "first state" statuses mobilizes voters. In New Hampshire, demographics have shifted as aging boomers and yuppies have moved in but commute to Massachusetts. These populations trend Democratic, away from the state's traditional red status, and fully 40 percent of voters declare themselves to be Independents.
But there have always been competitive states, as Rob Richie and his research institute Fairvote have observed. Why now is the term so ubiquitous and definitive? One answer is that there is a "decline in the real number of states that are competitive where either one of the major party candidates has a real chance of winning." No more whistle-stop train trips throughout the country with hat-tips to all Americans. It should be cheaper to campaign in fewer states, but expenditures have massively burgeoned, due in part to the Citizens United decision, due in part to the increasing polarization between the parties. Ballots or bills? That's a name I have assigned to this throbbing tension. Ballots are how Democrats largely fight, while the Republicans rely on their massive bank accounts, more globalized, at the same time doing all they can to reduce the number of Democratic voters.
The real decider, of course, the bottom line that defines swinging, is electoral votes, not popular votes, though the editors allow for the possibility of swinging in the latter scenario. Only four times in history, three times in the nineteenth century and once in the twenty-first, has the presidency gone to the winner of electoral votes whose opponent has won the popular vote. Many believe that John Kerry won Ohio's electoral votes in 2004 but was cheated out of them through various behind-the scene digital as well as above-ground devices, which would bring the total to five.
But the volume editors conclude, after quoting numerous definitions, that "the concept swing state is not precisely defined" (but another political scientist uses the terms "critical states" or "close states" and still another uses the term "tight state." Then there is the term "marginal" and the description "state where the presidential election in a state is won by 5 percent of votes or fewer." The editors then focus on swing voters and another rich conversation follows--their numbers in this country are increasing and "it is the swing voter who controls the balance of power in elections." There are probably as many terms for swing voters as there are for swing states, with the same subtle variations as discussed above. "Undecided," "nonpartisan," "another party," and "unaffiliated" are just a few.
Ultimately, "[a] swing state is more than a state that is competitive or a battleground state." It is a state whose presidential election results are hard to predict and one with "a proven track record of actually having flipped back and forth in terms of going for a Democrat or a Republican candidate in recent presidential elections." Four criteria follow for which states were chosen as swing states in this study: briefly, "competitive," "bellwether," "flips (due to "unstable partisan conditions")," and "battleground" features. They were measured for the period 1988-2012, a time period when their number shrank to around 10 and stayed at that number. They constitute 115 electoral votes, or 42.5 percent of the 270 needed to win the presidency. During a president's first term, they are somewhat likely to be the recipients of political favors, write the editors.
These ten states are Ohio, Florida, North Carolina, Wisconsin, New Mexico, Colorado, Nevada, New Hampshire, Virginia, and Iowa. Missouri used to be one and Indiana may become one, and so discussions of these two are also included to illustrate how a state joins the swing category or exits from it.
Chapter 1, Scott L. McLean's "Purple Battlegrounds," discusses the overall issues further. The opposite of a swing state is a landslide, or "uncompetitive" state. Where the winning margin exceeds 10 percent, we have a "blowout state." Election 2012 was a "blowout win," but not a landslide--four states were awarded to the winner by less than five percentage points: Florida, Ohio, Virginia, and North Carolina, the smallest numbers in modern history. Other recent elections with similar but larger numbers were landslides.
Such history, besides being fascinating, is eye-opening. The history of the Electoral College is included, briefly; Tocqueville is quoted--campaign seasons are like storms, "confined to the most competitive states," paraphrases McLean, while calm reigns throughout the rest of the country. More history follows. Riveting. Campaign strategies don't necessarily center around swing states. Remember, the number of a state's electoral votes also matters, making Pennsylvania, with its 20 electoral votes, a battleground state even though its electoral votes have gone to the Democratic presidential candidate since 1992. Recall the priceless anecdote about the Republican state house speaker who rejoiced when he thought voter ID would be required in the Quaker State in 2012. Then, surely, Romney would win the state, he proclaimed. The law was thrown out.
Witness the long lines of people waiting to vote in the New Hampshire primaries this year, not to mention the huge lines of traffic. Swing states attract more voters because they receive the huge majority of attention from the "major party" campaigns while the other states are ignored. That amounted to 39 states plus the District of Columbia in 2012, what are referred to sometimes as "spectator states" also. Swing states tend to be evenly divided between the red and blue parties. FairVote's definition of a swing state is one where "the presidential vote totals are between 47% and 53% of the candidate's national percentage of the vote," according to McLean. The number of swing states is declining. The number of Independent voters is rising but the campaigns would be addressing the future rather than the present by focusing efforts on them where they reside in uncompetitive (there's another term!) states. Independents in swing states are another story. There are larger numbers of independent voters in swing states than in others. In New Hampshire's 2016 primary, many voters remained undecided up to the moment they voted. I met a man in DC swinging between Sanders and Trump. No Kasich. No Clinton.
What would happen if the Electoral College were eliminated in favor of the popular vote? McLean warns readers to be careful what they wish for. Campaigns would focus on regions, like central Florida's I-4 (see below), rather than the whole country. Every vote would still not count equally. The buck rather than the ballot would still be the dark cloud preying on democracy. "They would begin to focus the most [on] densely populated areas, or on regions where they find high percentages of hardcore partisans as well as persuadable independents that can be mobilized on election day."
Among the other chapters, each swing state is turned inside-out to determine the causes of this descriptor--they are sometimes comparable, as listed above, and shifting demographics figure into many profiles, but each contains unique features. In addition to focusing on "swing" factors and origins, each chapter discusses the state's political history and other important traits and how all of these subjects will affect the outcome of Election 2016. There are endnotes, recommended readings, as well as ample bibliographies.
(Note: You can view every article as one long page if you sign up as an Advocate Member, or higher).
Marta Steele is an author/editor/blogger who has been writing for Opednews.com since 2006. She is also author of the 2012 book "Grassroots, Geeks, Pros, and Pols: The Election Integrity Movement's Nonstop Battle to Win Back the People's Vote, (more...)

The views expressed herein are the sole responsibility of the author and do not necessarily reflect those of this website or its editors.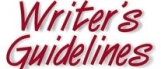 STAY IN THE KNOW
If you've enjoyed this, sign up for our daily or weekly newsletter to get lots of great progressive content.
To View Comments or Join the Conversation: