> Not terribly inspiring
But not bad either, considering that
The speaker,
An environmental activist,
Was actually the ghost of an activist.
His book sold well
In its time.
And he said he is writing another
That doesn't mince words.
He looked almost corporeal
Except that his flannel shirt was blurry
And fading, its pattern
Floating off the material.
- Advertisement -
I had a hard time focusing.
But on the screen beside him
Were a table and a graph
Showing how any economic growth
- Advertisement -
1 1 1
Rate It | View Ratings
Dave Lindorff is a founding member of the collectively-owned, journalist-run online newspaper
www.thiscantbehappening.net
. He is a columnist for Counterpunch, is author of several recent books ("This Can't Be Happening! Resisting the (
more...
)
The views expressed herein are the sole responsibility of the author and do not necessarily reflect those of this website or its editors.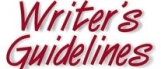 STAY IN THE KNOW
If you've enjoyed this, sign up for our daily or weekly newsletter to get lots of great progressive content.