I've been very fortunate lately, my day labor efforts have born fruit and I have been busy. Two weeks ago, I was helping a man named Alex to refurbish a house. It was getting on near quitting time and we were loading tools in to his van and as I was carrying a tool box Alex was approached by a man who had been walking down the street. I asked Alex a few minutes later, "He was looking for work wasn't he?"
"Yes, he was and he said he was homeless, poor bastard."
As I waited for my ride to come the man returned, he asked, "Do you think he will call me?"
I could only answer, "I don't know," as he explained, "I came here from the city looking for work and I haven't found any. I've been walking the streets all day and I don't have any money to eat or for the bus to get back to town."
I gave him five bucks but what struck me most about this young man in his mid twenties was the fear that I saw in his eyes. He was a man afraid, afraid of his hunger, afraid of his own tiredness and afraid of his future. He is a young man lost in a nation of locked doors, so as I prepare myself for my trip to Washington D.C. part of this young man will go with me.
This week I have been painting a house which is over one hundred years old. The home is located in a trendy uptown city neighborhood and as I paint I watch the people walk by. Students, young mothers walking their babies in their strollers and young professionals on their expensive bikes their socks pulled over their pant legs whizzing by.
It is in a stark contrast to this stately home, or is it? This home and the others on this street speak of prosperity but where has it gone? This home is large but it isn't a mansion, it was built with clapboard pride and cut class confidence. Its roofline is tall with stately dormers on each side of the third floor. As I was painting yesterday I was approached by another young man in his late twenties,
"Do you need a helper" he asked timidly, "No," I explained. Then he looked at the ground and asked, "Can you help me out with a dollar or two?"
"Sure," I answered as I reached for my wallet. He stuttered, "I'll be glad to help you paint." I gave him three dollars and as he looked at the ground he said, "thank you."
"Your welcome," I answered. He took the money and walked away but what struck me about this young man in this trendy urban neighborhood was the shame I saw in his eyes. I'll be taking his memory with me to Washington D.C. as well.
It made me think of my uncle who built fire roads for the C.C.C. when he was his age. My own father had been shipped off to relatives during the last Great Depression and rode the rails for a time. He finished high school and after Pearl Harbor joined the Navy. He became an officer and a flight engineer on a long range patrol aircraft. He told the story, "I was earning flight pay, sea pay and combat pay. "When we walked into the bars" he would say, "those wings made us like your rock stars."
After the war he went to Ohio State University on the G.I. bill. He was the first in his family to ever go to college and when I asked him why he did it, he answered, "I couldn't go back to being nothing." I had read about a squadron commander in the eighth air force. His men called him "the old man," he was in command of four hundred aircraft and over four thousand men and he'd just turned twenty six years of age.
A generation ago this man with the shame in his eyes might have been working at the Ford Motor Company assembly plant or working for Gold Medal flour making union wages buying a home and driving a car. These things weigh heavily on us they are neither statistics nor politics but people's lives. Out on the streets of the America a generation of this nation's youth wander the streets looking for a tomorrow. They fear for their futures and look forward only to the futures they fear.
As I ride through town on my way to work each day I pass by these two old fashioned movie houses and one has stone sides with a carvings of airplanes and swimming and diving and an old fashioned movie photographer with his hat turned backwards. Amazing isn't it, that there was money to create art for the outside of a theater? These streets and buildings all harken back to a hey day of prosperity.
Yesterday I heard a so called expert economist on NPR who was explaining that what this country needed was a job training program. There are two clearly defined groups in this country, those who get it and those who don't. This expert failed to explain just what sort of jobs program he envisioned. Just what sort of careers program he would enact to give the fourteen million unemployed new careers? When my father graduated from Ohio State in 1950 he became an engineer and worked in manufacturing for over thirty years.
Would that be a wise career choice today? What careers do we retrain the 100,000 college educated school teachers who have lost their jobs to do? With the exception of those in professional occupations such as doctor or lawyer the unemployment rate is no less than nine percent. For construction trades it is over 13 percent, for trucking and transportation unemployment is up to 11.6 percent over last years 10.3 percent. So just what do we retrain our work force to do?
(Note: You can view every article as one long page if you sign up as an Advocate Member, or higher).
I who am I? Born at the pinnacle of American prosperity to parents raised during the last great depression. I was the youngest child of the youngest children born almost between the generations and that in fact clouds and obscures who it is that (more...)

The views expressed herein are the sole responsibility of the author and do not necessarily reflect those of this website or its editors.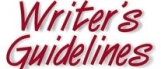 STAY IN THE KNOW
If you've enjoyed this, sign up for our daily or weekly newsletter to get lots of great progressive content.
To View Comments or Join the Conversation: