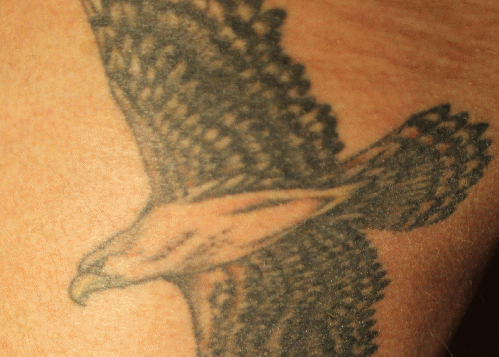 (
Image
by
Bear Kosik
)
Details
DMCA
This was not supposed to be what it is. The protests around the country and the world, the topics of wealth accumulation and distribution and basic human needs, the rise of progressive candidates all promised that what we know to be true would now be the center of attention. Except, nothing really happened. We heard some noise, saw some smoke, but the fire of change never broke out. It was, and remains, far too self-contained. The hottest elements disdained coming into contact with the structures and relationships that would help the fire break through and burn into existing institutions that would more visibly carry it. They were too convinced that they would be doused with conformity. They couldn't fathom that they could infiltrate and take over. They wouldn't believe they were strong enough to avoid being co-opted.
Those that kept the fire burning are huddled here and there, claiming it has not died out and still works its magic. That truth only makes the situation all the more pitiful. What could have been a wide ranging, uncontrollable force that would have prevented the folly of this year's presidential race remains segregated and mute, neither warming nor enlightening the campaigns of the candidates. 2016 was meant to be another 1789, 1848, or 1917. Instead, it is a carnival show.
As someone who has been promoting democratic socialist ideas since he was an undergraduate at Johns Hopkins in 1979, the principles of income equality and the importance of viewing basic needs as human rights are not ideas that appeared on the radar five years ago when some people occupied a park in lower Manhattan. I already had learned at the age of eighteen that Otto von Bismarck had adopted many safety net policies, like unemployment insurance and old age pensions, in the 1880s to take the wind out of the sails of German socialists and lay the foundations for a strong national economy. I knew that most European countries had implemented universal healthcare, strict tax regimes, subsidized higher education after World War II as the means to create stable, healthy societies. I had seen firsthand how the USA had used progressive tax bracketing and federal grants to promote a broad middle class buoyed by public works, social services, and collective bargaining.
One of the main reasons I was at Hopkins was the university offered a bachelor's degree in International Studies. Aside from having been identified as an intelligent polymath in junior high school, I had parents who had omnivorous tastes when it came to food, culture, music, literature, et cetera. We also had family members and friends who had seen the world in the military, as part of their jobs, or as immigrants and adventurers. I grew up bathed in the understanding that travel opened one's mind to new ideas and perspectives. In the absence of funds to support much in the way of in-person experience, I thought my college education could be a good substitute and perhaps open doors to seeing the world for myself.
Once in college, I longed to visit the places where the governments had emphasized the pursuit of happiness among their citizenry. Those countries had recognized that life, liberty, and property were best protected when common sense restrictions beneficial to all were agreed upon. They also sponsored a real commitment was made to treat everyone equally under the laws. Scandinavia, the Low Countries, the Antipodes, and a few other places were reaping the benefits of democratic socialism and creating environments that left people contented and still free.
Meanwhile. the USA was at the turning point when a large segment of the population, goaded by Ronald Reagan, denounced the efficacy and productivity of government at all levels, Watergate, Vietnam, backlash to gains by minorities, and weak leadership had undermined confidence in any actions taken by the US government. A victim mentality arose among the wealthy and people who dreamed of becoming wealthy, leading to slashed tax rates and abandoned regulatory regimes.
As is always the case, it took a few decades for this political orientation to create difficulties serious enough for all but the most observant to see. The Great Recession following the Great Lie about Iraq saw to that. Except for some people, the economic, political, and social downturns since 2007 have only reinforced their beliefs that the problem is too much government.
That is why the USA currently has three major blocs in the public sphere. First are the people supporting Hillary Clinton and GOP members opposed to Donald Trump. They insist that our problems are all mechanical, caused by poor leadership under George W. Bush followed by intransigent House Republicans blocking the means to fix his mistakes. Second are the people supporting Donald Trump. They believe the professional politicians like the Bushes and Clintons have ground the USA down and we need incisive leadership like that provided by Reagan. Third are the Bernie or Bust supporters. They see that income inequality, federal grant and investment drought, deregulation, wars for no purpose paid with deficit spending, and corporate tax and subsidy laws are chains dragging the USA further and further down.
Just as Occupy Wall Street sputtered and died for the most part, the Bernie Sanders campaign has dampened down not as much from the Machiavellian actions of the powers controlling politics as by the failure of leadership. There were counter-revolutionary forces in 1789, 1848, and 1917. Some were successful in the short or long term. But the revolutions that played out to actually bring change all shrugged off that interference because they had groups of leaders who, despite their internal differences, could pull together to reduce the old regime to rubble. When they pulled together, they aroused the passions of tens of thousands of people and made their goals the goals of the people who supported them. Without that organizational legerdemain, any political movement seeking change is bound to fail.
Five years on, no one has yet to move the progressive masses to go beyond attending rallies or voting to actually fomenting change. There has been no call to action by a group of leaders at the helm of a nascent movement. There has been no objective other than the pedestrian one of getting Senator Sanders nominated. Occupy Wall Street went too far in foregoing leaders. Bernie or Bust went too far in embracing just a single candidate-leader. For the political revolution needed for the USA to come about, a group of leaders must begin to provide direction to everyone seeking real change. That requires an organization that at present does not exist.
I have written at length elsewhere about the troubles facing democracy in the USA and the need for greater, deeper, wider political participation. There is always time for change to occur, but the longer the situation deteriorates, the messier the transition will be.