How can you tell? Charles Hugh Smith has a good take on getting to the question and it just isn't that simple, or is it? He sheds a perspective on what many refer to as the "Shadow Government or "Hidden Hand" and other attempts to place blame. There has been a coup of representative government here in the US with reverberating effects across the globe on citizens' Treasure, Commons and Inalienable Rights.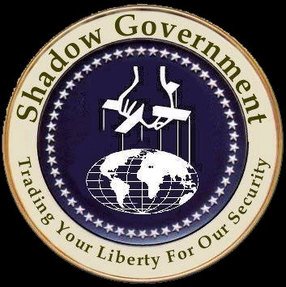 Deep State Rising: The Mainstreaming of the Shadow Government ...
(
Image
by
corbettreport.com
)
Details
DMCA
Krugman is a vocal neo liberal, the CIA is vocally neocon: two sides of the same coin .
This leaves us with the question if it can be wrested back by citizens and how would that happen? As very intelligent people try to understand and implement bottom up, term limits, political contracts with their citizens and the list goes on. Why don't these approaches have any success?
Smith delves into what is a murky world for the past 40 years and has been writing about it for the past 10 years.
"Suddenly everybody is referring to the Deep State, typically without offering much of a definition. The general definition is the unelected government that continues making and implementing policy regardless of who is in elected office."
We equate the Armed Forces as part and particle of the MIC which is not entirely true. Only the Generals who become spokes persons (lobbyist) for the MIC which is only one of the profit-making arms of the deep state. The others are the elected state, the shadow state, the national security state, the public private state and the institutions of propaganda.
"Rather than being the bad guys, as per the usual Liberal world-view, the Armed Forces may well play a key role in reducing the utterly toxic influence of neocon-neoliberals within the Deep State".
For the past few years, Mr. Smith has been suggesting there is a profound split in the Deep State that is not just about power or ideology, but about the nature and future of National Security:
"In other words, what policies and priorities are actually weakening or threatening the long-term security of the United States?" He proposes "that there are progressive elements within the sprawling Deep State that view the dominant neocon-neoliberal agenda of the past 24 years as a disaster for the long-term security of the U.S. and its global interests (a.k.a. the Imperial Project)."
(Note: You can view every article as one long page if you sign up as an Advocate Member, or higher).