Darrell Issa, The Judge?
Issa Now Thinks He Is A Judge?
Darrell Issa, the GOP Congressman from California and Head of the House Oversight and Government Reform Committee has decided to interject himself into a court case brought by the National Labor Relations Board against Boeing. The NLRB has filed suit, claiming that Boeing has not only engaged in union-busting tactics, they allege that Boeing has broken federal labor laws. Issa, who is not an attorney, has tried to block the NLRB at every turn because he says that the courts could decide against Boeing, and that would be a "job-killing precedent".
In June, Issa threatened to eliminate the NLRB. "We could eliminate the NLRB or take the premise and statutorily change it," said Issa, R-Calif. "This [lawsuit] could lead to repercussions in America's competitiveness."
That a member of Congress decides he is qualified to interfere with ongoing litigation is a bit of an overreach, to say the least, but Issa has vast experience with courts, lawyers and the justice system, albeit the criminal justice system. How much experience? Let's review!
Darrell Issa, Multi-Millionaire Congressman Is Definitely Not Mr. Clean!
Darrell Issa, Republican Congressman from California has a checkered past, with multiple arrests for auto theft and weapons charges. Issa was also suspected of arson for a fire that destroyed one of the buildings he owned and suspected of strong-arming a partner with a gun. Now, the man who sobbed for television cameras when his party backed Arnold for governor of California instead of him, is using taxpayer money to pursue the NLRB and even threaten to shut them down.
When Issa became the Republican hatchet man who was almost solely responsible for the recall of California's Governor Gray Davis in 2003, he had to use his own money. At that time, Issa donated almost 2 million dollars to the recall effort because he had plans to be crowned the new and improved governor of California. Issa's ambitions to govern the state in which he was, years earlier, indicted along with his brother for auto theft, never came to fruition because the Republican party pulled the rug out from under Issa and his dreams of power.
He sobbed openly when withdrawing his name as the chosen one. His party had betrayed him, so now Issa will try again to make a name for himself with his party. He had stated that he planned to hold at least seven hearings a week as head of the House Committee on Oversight and Reform aimed at the bringing down the Obama administration and while falling short of that promise, fancies himself as someone empowered by his position, to stop ongoing court litigation.
Just Who Is Darrell Issa And What Is His Past?
(Note: You can view every article as one long page if you sign up as an Advocate Member, or higher).
I am an 'older' progressive; a holdover from the hippie generation. I have raised 3 children, am a proud grandmother, and an outspoken political junkie. I have worked in the healthcare field for 30 years, both for insurance companies and for the (
more...
)
The views expressed herein are the sole responsibility of the author and do not necessarily reflect those of this website or its editors.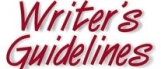 STAY IN THE KNOW
If you've enjoyed this, sign up for our daily or weekly newsletter to get lots of great progressive content.
To View Comments or Join the Conversation: