Who Has The Shiniest Balls Of All? Eric Cantor!
Eric Cantor, the GOP House Majority Leader, talks about shiny balls? Cantor has defended tax loopholes for bankers, hedge fund managers and corporate millionaires and billionaires. He complains that the Democrats' constant attacks on tax breaks for the wealthy is nothing but throwing "...the shiny ball out there..." In another conversation, Cantor spoke of "...the shiny balls of millionaires and billionaires..." The list of Cantor's contributors and supporters shows clearly, that Cantor himself, may have the shiniest balls of all in this battle!
As part of the 'shiny ball' battle, Cantor has vociferously fought the closing of tax loopholes for financial institutions. Evidence of his allegiance to financiers is reflected in his list of donors. In the 2009-2010 election cycle, Cantor reportedly received over $3 MILLION dollars from the millionaire and billionaire shakers of the finance, insurance and real estate industry.
While Cantor advocates for Wall Street, he has seemed to effectively juggle that with his Tea Party affiliation. Cantor is currently both a crayon-carrying member of the Tea Party and a Wall Street suit lover. Political expediency at its best!
Another of Cantor's shiny balls in the battle appears to be ALEC, the American Legislative Exchange Council. In 2009, Cantor received the much envied "Jefferson" Award from this far right-wing corporate group that promotes a dubious privatization and deregulation agenda throughout the country. High on ALEC's wish list is the destruction of the EPA, corporate-run schools and prisons and the repeal of all worker protections and OSHA.
According to ALEC, this prestigious award is "given annually to an individual who has established an exemplary record of accomplishment in advancing the fundamental Jeffersonian principles of free markets, limited government, federalism and individual liberty." Past winners include Dick Cheney, Mark Foley, Newt Gingrich, part-time Texas prophet and Governor Rick Perry and George W. Bush. Even the much-revered Governor Scott Walker is a member of ALEC! Noted ALEC alumni include Tom Delay and Donald Rumsfeld. Among some of ALEC's most highly recognized corporate members are the Koch brothers, Exxon-Mobil, Pfizer, AT&T, State Farm Insurance, Coors, etc.
Cantor's Shiny Balls In The Last Election Cycle!
Cantor, the GOP Congressional representative from Virginia's 7th district, is the man with the dark hair and glasses who is usually pictured standing behind GOP Speaker of the House John Boehner, often with a look of freshly-steeped Tea Party envy written all over his face! It is no secret that Cantor wants Boehner's job. Even Frank Luntz, the politcal word art guru for the Republican party has said, "If God really does exist, Eric Cantor will become Speaker of the House."
(Note: You can view every article as one long page if you sign up as an Advocate Member, or higher).
I am an 'older' progressive; a holdover from the hippie generation. I have raised 3 children, am a proud grandmother, and an outspoken political junkie. I have worked in the healthcare field for 30 years, both for insurance companies and for the (
more...
)
The views expressed herein are the sole responsibility of the author and do not necessarily reflect those of this website or its editors.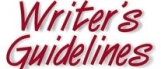 STAY IN THE KNOW
If you've enjoyed this, sign up for our daily or weekly newsletter to get lots of great progressive content.
To View Comments or Join the Conversation: