From Hartmann Report
America has a bully problem, and we're not going to solve it by giving in; today's Democrats need to take a lesson from FDR & LBJ and take on the bullies so they can get things done for Americans.
Jim Jordan, GOP bully leader
(
Image
by
Wikipedia (commons.wikimedia.org)
, Author:
Gage Skidmore
from Peoria, AZ, United States of America)
Details
Source
DMCA
Democrats must stop giving in to grifter bulles.
If you don't take on bullies, they keep going further and further until either they win or you fight back and defeat them. The best political example of this writ large was Hitler. He pushed around most of Europe and they kept giving in or trying to appease him, thinking at some point he'd have gotten enough.
Neville Chamberlain thought he could negotiate with a bully and came back from his meetings with Hitler believing he'd achieved "peace in our time." But, of course, you can never actually negotiate with a bully: you can only contain or defeat them. Which is what FDR, Churchill and Stalin ended up having to do.
Bullies never stop. And, most importantly, every time they win they set their sights on the next conquest. Giving in to their demands only creates a newer and more elaborate set of demands.
People in the business world know this well, because some of the most successful and powerful people in that realm are, themselves, successful bullies and everybody in business has dealt with them at one time or another. We typically only learn late in their careers what tyrants they were, as in the biographies of John D. Rockefeller, Henry Ford and Donald Trump.
But because they've acquired wealth and power through bullying their colleagues, competitors and employees, those business bullies who move into politics (whether as elected officials or those who buy off elected officials) their bullying tactics go with them.
We have so many of these bullies polluting our political waters today that it's nearly impossible to get anything done that benefits anybody except the morbidly rich bullies themselves and their friends.
As lawyer and therapist Bill Eddy writes for Psychology Today:
"Bullies don't negotiate; they make demands, they make threats, and they fight for them. They generally lack the modern skills of win-win... So don't think of their demands as a form of true negotiation. It's more like warfare. And you don't want to give in to that."
Right now, America is suffering from an epidemic of political bullying.
Billionaires started bullying us in the 1980s, demanding that the top 74% income tax rate be collapsed to 25%; Reagan enthusiastically gave in (as did a few Democrats) and now the billionaires who are paying 3% tax rates (not a typo) are using their political muscle to block funding to the IRS to catch them and their fellow rich tax cheats.
It's totally bizarre. The IRS and tax professionals tell us that hundreds of billions of dollars in taxes that are legally owed to our government are not coming into the treasury every year because billionaires and giant corporations have an army of CPAs and attorneys to illegally hide their money.
(Note: You can view every article as one long page if you sign up as an Advocate Member, or higher).
The views expressed herein are the sole responsibility of the author and do not necessarily reflect those of this website or its editors.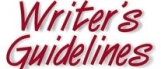 STAY IN THE KNOW
If you've enjoyed this, sign up for our daily or weekly newsletter to get lots of great progressive content.
To View Comments or Join the Conversation: