A Summer With Freeman
(
Image
by
Daniel Geery
)
Details
DMCA
>
Looking for a good summer or anytime read? I recommend this one, a humorous coming-of-age novel, taking place on Long Island, New York, 1959. Action packed, adventurous, underlying themes of religious questioning, early environmentalism. A "modern day" Huck Finn novel, including first loves, bullying, encounters with authorities, and crazy escapades, guaranteed to bring smiles and laughter on every page. Not for everyone, of course, but if you want to escape to a happier time--like the middle of the last century when we thought we were sane--and if you like the following synopsis, then I can and do in good conscience recommend this book.

Synopsis: Imagine having your family jewels threatened to be "operated on" by the local town bully! This is what happens to Freddie Freeman, along with his friend, Joey Simpson.

Because of this and other threats, Freddie, age 15, and Joey, 14, soon develop a keen interest in building "a get-away Shangri La" deep in the woods. It is there that they determine to spend the remainder of the summer, 1959, reading comics and laying low. But with no money to fund the project, the two boys resort to "borrowing lumber" from a local housing project, which happens to be guarded by a policeman and a hostile construction worker, who are not at all pleased with the disappearing lumber.

Events deteriorate from bad to worse, as the two boys experience adventure after unexpected and unwanted adventure. However, they grow yet more motivated when struck by the bright idea of bringing girls to their dream fort!

Joey, a loquacious loner, undergoes insufferable misgivings and doubts, while the fun-loving Freeman enjoys their escapades and pushes the envelope ever further. The creative daredevil Freeman shows no fear and has little awareness of consequences, along with zero concern for the boys' increasingly high-stakes actions. Nor does he notice or pay heed to the deep fears he raises in Joey.

In one extreme adventure after another, this unlikely duo deliver a huge grin or serious laugh on every page, while the plot thickens and the dialogue and action keep the pages turning. If you like going to sleep in a happy mood with a smile on your face, this book was written for you!

Disclosure: The novel is available on CreateSpace and Kindle and it so happens that I wrote the thing. Download about thirty years of work (on and off, while I was doing a few other things) in less than five seconds, for about half the cost of a Frappuccino. If you are a member of Amazon, log in so you can access the "surprise me" tab and see more of the book, http://www.amazon.com/dp/1481884662/ref=rdr_ext_sb_ti_hist_1
Short author bio: Geery has been writing since the seventies, mostly while teaching elementary school. He is now an inventor with two patents, the Aquaglider (described herein) and the Hyperblimp, easily Googled. He interviewed Robert Redford and likewise the late David Brower, Nobel Peace Prize Candidate and pioneer of the modern environmental movement. Geery has written countless letters to the editor on environmental topics, presented many speeches at environmental hearings, written a trail guide to the Wasatch Mountains, produced a self-help book, and wrote a "how-to" solar greenhouse book, along with articles for several outdoor magazines. He avidly studied and taught writing during his teaching career. Geery lived off-the-grid for fifteen years in an earth-sheltered, solar home that he designed and built. He now writes progressive political blogs and in 2012 ran for Federal Senator from Utah on the Justice Party ticket.

In my run for U.S. Senate against Utah's Orrin Hatch, I posted many progressive ideas and principles that I internalized over the years. I'm leaving that site up indefinitely, since it describes what I believe most members of our species truly (more...)

The views expressed herein are the sole responsibility of the author and do not necessarily reflect those of this website or its editors.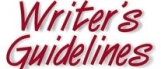 STAY IN THE KNOW
If you've enjoyed this, sign up for our daily or weekly newsletter to get lots of great progressive content.
To View Comments or Join the Conversation: