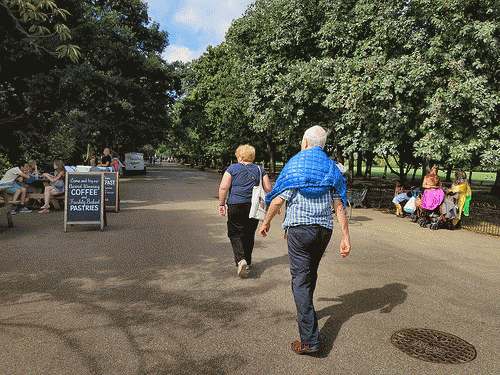 walking
(
Image
by
Alan Stanton
)
Details
DMCA
Benefits of physical activity for seniors extend beyond just helping them to avoid injury and disability; physical activity may also include faster and stronger recovery after injury.
Most previous studies looking at exercise's benefits only focused on whether physical activity could prevent disability. But since most elderly spend time cycling in and out of periods of immobility, the latest results show exercise can also help reduce the time spent with limited activity and independence.
"This demonstrates that a physical activity program really has continued, sustained benefit over an extended period of time," The exercise could be working to build up a reserve capacity that makes them fitter and stronger and therefore better able to bounce back after injuries like falls or illness. That means they might be able to recover more quickly if they do experience a blow to their health.