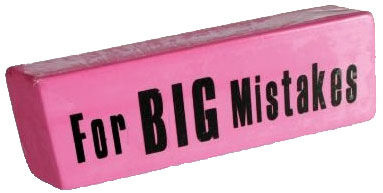 Big mistake rubber | Gadgets All products | Hurtownia gadetw ...
(
Image
by
gadget-master.pl
)
Details
DMCA
"America is literally destroying public education with ill-advised policies and not reacting to the failure of these policies with common sense,; thus
public education is more broken than ever. The reason, is that we've disobeyed the cardinal rule of success in any industry: treating your workers like professionals. If your goal was to achieve the greatest learning outcome possible for each of your students, what would you need to be successful? You'd need the freedom to decide what to teach, how to teach it, how to evaluate and assess your students, and how to structure your classroom and curriculum. to maximize the return on your efforts. In short, you'd need the same thing that any employee in any role needs: the freedom and flexibility to assess your own situation, and make empowered decisions."