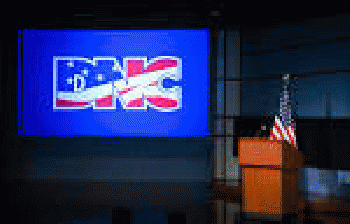 Democratic Party Branding Launch
(
Image
by
flickr.com
)
Details
DMCA
The lawsuit accuses Mr. Trump's associates of illegally working with Russian intelligence agents to interfere with the outcome of the 2016 election.
"The conspiracy constituted an act of previously unimaginable treachery: the campaign of the presidential nominee of a major party in league with a hostile foreign power to bolster its own chance to win the presidency," the D.N.C. wrote in its lawsuit, which was first reported by The Washington Post.
The Democrats accused Mr. Trump's campaign of being "a racketeering enterprise" that worked with the Russians and WikiLeaks in a conspiracy that included hacking email servers at the D.N.C. and leaking damaging information to the public. The lawsuit demands monetary damages and a declaration that the defendants conspired to alter the course of the election.