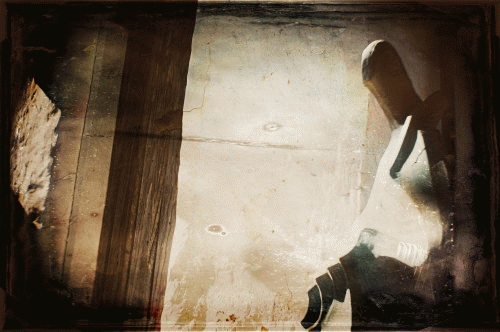 None Left Behind
(
Image
by
Kevin Tully
)
Details
DMCA
"The hummingbird feeder hanging from the peeling soffit was empty. Two patient hummingbirds sat perched in a nearby youpon tree. They figured they could exist on the local flowering ornamentals until the man refilled the feeder or the lady in the little house put out more beer caps of stale Big Red and Karo syrup.
The two old friends stood at the kitchen window looking past the empty hummingbird feeder toward the vibrantly painted and decorated little house in the rear of the yard.
"Yeah, yes...yes she lives back there. Has for almost three years now," said the larger of the two sixtyish men.
"I haven't seen her in, probably, thirty years," said the other man. "Is she still...?"
"Reality challenged, yep, we all just realized that instead of treating her like a pariah or a freak -- why didn't we simply give her a safe place of her own to do with what she wants. And you can see that she's been busy."
"How does Liz feel having your dichotomous ex-wife living in that wacky artworld back there?"
"Pretty cool isn't it? She's been great about it. They get along good and when Abbie becomes Regan, her head spinning and spewing obscenities, Liz is very gentle and kind, and if it gets too bad we have a doctor friend that makes house calls. She's still a great cook. We eat well around here.
"You guys live like Hindu peasants or something."
"Yeah, that's right, or something," said the larger man.
The two hummingbirds flew and perched on the ridge of the purple and red and white polka dot painted composition roof. The lady that lives there is gluing, with silicone caulk, nicely browned, pop open tube Pillsbury biscuits to a tangerine colored raincoat nailed to the living room wall. She is going to paint them like an Edward Hopper landscape. Dropping a spent cigarette into a coffee cup she lights another one, imagining herself at a first communion, grinning.