Articles Listed By Date List By Popularity
Page 1 of 5 First Back Next 2 3 4 5 View All
Thursday, September 22, 2016









Republicans "Working The Ref" With War On IRS It is the job of the IRS to look at whether groups applying for nonprofit status are actually political operations in disguise. The IRS' crime was including "conservative" organizations among those checked. (Never mind that groups labeling themselves "conservative" clearly implies they have a political mission.)
Wednesday, September 14, 2016









Wednesday Is National Call-In Day To Stop the TPP Lobbyists, giant corporations and the president are twisting arms in Congress to round up votes to pass TPP after the election. But, stopping TPP is "entirely doable." Americans are furious about the influence corporations have over governments and the decisions that shape our daily lives -- and the TPP is a horrifying example of corporate influence gone wrong.
Tuesday, September 6, 2016









Major Consumer Organizations Announce TPP Opposition Consumers Union, the advocacy arm of Consumer Reports, and the Consumer Federation of America, a coalition of 250 U.S. consumer organizations, both announced on Tuesday their opposition to the Trans-Pacific Partnership (TPP). The organizations sent joint letters to the House and the Senate.
Thursday, September 1, 2016 (2 comments)









BuzzFeed Exposes Corporate "Super Courts" That Can Overrule Government Corporations are pushing two new "trade" agreements -- one covering Pacific-area countries and one covering Atlantic-area countries -- that expand these corporate rights and move governments out of their way. The Pacific agreement is called the Trans-Pacific Partnership (TPP) and the Atlantic one is called the Trans-Atlantic Trade and Investment Partnership (TTIP).
Saturday, August 27, 2016 (7 comments)









Groups Ask Clinton For "Unequivocal Statement" On Lame-Duck TPP Vote A number of progressive, labor and environmental groups sent a public letter to Clinton urging her "to make a clear, public, and unequivocal statement opposing any vote on the disastrous Trans-Pacific Partnership (TPP) in the post-election, 'lame-duck' session of Congress."
Tuesday, August 23, 2016









Rock Against TPP Drawing Large Crowds The Trans-Pacific Partnership (TPP) is revving up for a vote in the "lame duck" session of Congress that follows the election, and the Rock Against the TPP Concert Tour is drawing large crowds. Awareness of TPP drives opposition, and Rock Against the TPP is doing its part to drive awareness.
Saturday, August 20, 2016 (3 comments)









Is Making Corporations Pay Wages "Burdensome Government Regulation?" The Civil War and the Emancipation Proclamation established that employers in the United States have to pay wages. Conservatives have been fighting this ever since. The same Republican anti-worker complaint that "burdensome regulations" are hurting businesses applies to rules requiring employers to pay overtime, stop stealing tips, classifying workers as "independent contractors" and other forms of wage theft.
Wednesday, August 17, 2016 (1 comments)









New Clinton Transition Head Has Some TPP 'Splainin To Do Former Colorado Sen. Ken Salazar has been an outspoken supporter of the Trans-Pacific Partnership and works for a firm that lobbied for trade policy issues. Salazar was also a member of the pro-TPP corporate front-group "Progressive Coalition for American Jobs." Someone needs to ask Salazar and Clinton to explain what this says about Clinton's support/opposition to a lame-duck vote on TPP.
Saturday, August 13, 2016









President Tells Congress TPP Is Coming Their Way. What Will Clinton Do? With Sanders pledging to do everything he can to stop a lame-duck vote on TPP, Clinton's statement of opposition, no matter how strong, will not be seen by TPP opponents as doing enough. At some point she has to break with President Obama and fight Bernie-style to stop it. That requires more than words. She hasn't yet called on Democrats to vote against TPP and didn't call on Obama to withdraw it.
Thursday, August 11, 2016 (3 comments)









Clinton Should Tell Obama To Withdraw TPP To Save Her Presidency Imagine if TPP does come up for a vote in the lame-duck session and passes. The public, particularly progressives, will certainly feel betrayed. It will also bolster the opposition, who will say, "I told you so" because of Trump's predictions of a betrayal on TPP. If that happens, it won't matter that Clinton has said she opposes TPP. People will feel she just said it to get votes.
Thursday, August 4, 2016 (1 comments)









Don't Be Fooled. TPP Is Still Very Much Alive. Help Kill It For Good We all need to stay aware, we need to stay organized and we need to understand that TPP isn't dead until it's actually dead. But we can win this. If we can keep TPP from coming up for a vote in the unaccountable lame-duck session of Congress that follows the election, it is unlikely to survive.
Wednesday, August 3, 2016









A Look At Clinton And Trump's Promises To Spend To Boost Economy Clinton's plan focuses on infrastructure and manufacturing, with a side dish of changing the way we do trade deals and ramping up enforcement of existing deals. Trump's plan focuses on undoing trade deals and applying tariffs, giving tax breaks to the wealthy and corporations, with a side dish of promises to improve infrastructure.
Saturday, July 30, 2016 (2 comments)









Latest Senate Food Workers Victory Highlights Perils of Privatization Beyond impoverishing workers with low wages, there are even worse ways private corporate contractors "save money," such as cutting service, cutting quality, cutting corners, fighting unionization -- all of which hurt the public that is supposed to be served. Plus, because it is "run like a business," contracting corporations cut some of those corners by doing things like committing outright wage theft.
Friday, July 22, 2016 (1 comments)









Ailes Out, Trump In Trump's candidacy is the direct and inevitable consequence of decades of Fox News pumping out its propaganda, hate and outright lies, every single day, conning its audience into supporting the agenda of an elite few.
Thursday, July 21, 2016 (3 comments)









Is Trump Changing His Tune On Trade? Hillary Clinton continues to state her opposition to TPP, a position she came to from seeing the positive reception Bernie Sanders received on this. On July 12, on stage with Sanders in New Hampshire, Clinton repeated her opposition to TPP, saying, "[W]e're going to say no to attacks on working families and no to bad trade deals and unfair trade practices, including the Trans-Pacific Partnership."
Saturday, July 16, 2016









Is TPP Really Dead? Don't Bet On It Those in the public who are aware of TPP and what it contains are opposed. It would be an insult to democracy to go ahead and hold a vote on TPP after the election, but before the new president and Congress are sworn in. But that never stopped Wall Street, the giant corporations and our paid-off elites before.
Friday, July 8, 2016 (1 comments)









TPP In Democratic Party Platform Is A "Whose Side Are You On?" Moment It is clearly time for Democrats to decide and declare whether they are on the side of working people and the American middle class, or on the side of Wall Street, giant multinational corporations, the Chamber of Commerce and other corporate lobbying interests. The Democratic Party should go on the record and oppose the TPP.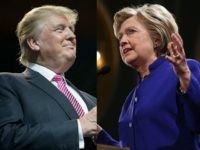 Saturday, July 2, 2016 (2 comments)









Exposing Trump's Trade Appeal To Working-Class Voters For What It Is Democrats must get this right. They have to stand up for working people and demand that our trade policies start helping people instead of hurting them. That starts with Clinton demanding that the president withdraw TPP from consideration by Congress. This is the best way to show the public that she is on their side.
Monday, June 27, 2016 (2 comments)









Democratic Party Platform Committee Undermines Clinton On TPP It is hard to understand why Clinton supporters are blocking efforts to fight the TPP agreement. This hands the issue to Trump and reinforces his position that Clinton is only "pretending" to oppose the agreement. It appears that the party elite just don't understand the public's overwhelming opposition to TPP.
Tuesday, June 21, 2016 (2 comments)









Pounding On This Again, Begging For Infrastructure Investment There is no "cost" to the economy from fixing the infrastructure. With low interest rates, government gets the money to do it for free. The resulting economic and energy efficiency pays for it, and we all share in the increased prosperity. Not to mention all of the people who would be put to work doing the construction and maintenance, and all suppliers who would be getting a boost from the orders for supplies and parts.
Friday, June 17, 2016 (1 comments)









Trump: Big Mouth, Empty Suit Trump's political rise was propelled almost entirely by media coverage of Republican debates, his rallies and his phone calls to TV and radio shows. Trump was able to gain sufficient exposure to dominate the Republican primaries. There was no real "campaign," very little "ground game," just media coverage of rambling "speeches," tweets and bluster.
Thursday, June 16, 2016 (1 comments)









Trump Running The Country Like A Business? Heaven Forbid The idea of making money off the public to make a very few people wealthy does not come up in our Constitution. This is the opposite of the purpose of government. Trump's experience running businesses would not translate well at all to running our government. Not well at all.
Friday, June 10, 2016 (4 comments)









Obama Endorses Clinton, Then Undermines Her On TPP The President's push for TPP undermines Democratic presumptive nominee Hillary Clinton's campaign. Clinton is opposed to the TPP, and opposed to bringing the TPP up for a vote in the "lame duck" congressional session that follows the election. And voters are certainly opposed as well.
Wednesday, June 1, 2016 (1 comments)









Lame Duck TPP Push Hands Trump A Powerful Issue Against Clinton Democrats need to persuade President Obama not to embarrass Clinton, and promise not to bring the TPP before Congress in the lame duck. If he doesn't pull back, Trump and "down-ballot" Republican candidates can rightly use the president's support of TPP as a hammer to pound Democrats.
Saturday, May 28, 2016









Sanders, Brown Speak Out On Gunboat Diplomacy For Corporations Members of Congress are weighing in against the U.S. government's use of "gunboat diplomacy"-style intimidation of Colombia against that country allowing a generic version of an ultra-expensive cancer drug named Gleevec in order to protect the public's health.
Wednesday, May 25, 2016 (1 comments)









Republicans Demand Flint-Like Solution To Puerto Rico Debt Setting aside democratically elected governments and putting an unelected commission in charge sets a terrible precedent for Republican control in U.S. cities and states. The Republican state government did this in Michigan, setting up the Flint disaster. Now they are taking away self-government in Puerto Rico.
Tuesday, May 24, 2016 (1 comments)









More Than 1500 Groups Write Congress: No TPP More than 1,500 environmental, labor, faith, consumer, LGBT, health, peace, business, social justice and other public interest organizations representing trade and democracy "stakeholders" sent a joint letter to Congress urging them to reject the Trans-Pacific Partnership (TPP).
Tuesday, May 17, 2016









This Week Is Infrastructure Week, But Every Week Should Be The Republican Party is ideologically locked into anti-tax, anti-spending and general anti-government policies. are committed to obstructing anything they consider to be "government spending" regardless of what it is for. (Unless, of course, it is for military adventures.) They say infrastructure money is really just "pandering to unions" or a "union bailout" or a "union payoff."
Saturday, May 14, 2016 (2 comments)









Is This The Return Of U.S. "Gunboat Diplomacy" Serving Corporations? Has the "Swiss" firm Novartis becomes the 21st-century version of United Fruit and ITT? At least they were "American" companies. This time the U.S. appears to be engaging in gunboat diplomacy in support of multinational corporations in general.
Wednesday, May 11, 2016 (2 comments)









New Rules On Corporate Secrecy Have Glaring Loopholes Watchdog groups -- and law enforcement -- have been asking for a crackdown on corporate secrecy for years. The Obama administration sat on these rules. Then after the Panama Papers leak publicized the extent of the problem, they issued rules that many say could actually make the problem worse. What is going on?
Monday, May 9, 2016 (5 comments)









Clinton Commits: No TPP, Fundamentally Rethink Trade Policies Hillary's position is now clearly on the side of those opposing not just TPP but the way our trade agreements have been used to move jobs out of the country, drive down wages and break what power working people once had in the economy. She has not left herself wiggle room on a TPP vote.
Friday, May 6, 2016









Korea Trade Data Shows The Potential For The TPP To Do Real Damage "Free trade" is not about "trade" at all. It is about Wall Street shareholders moving jobs out of the US to places where workers are exploited and governments let companies pollute. The countries where we send the jobs and factories do not "trade" with us. It is entirely about "lowering costs" so the workers there do not make enough to buy things made here.
Tuesday, May 3, 2016 (4 comments)









Indiana's Carrier Factory Cuts Focused The "Trade" Election Issue The layoffs at the Indianapolis Carrier air conditioner factory have focused many people's feelings about our disastrous "trade" agreements that enable, even encourage, companies to move jobs and factories out of the country so that executives and Wall Street can pocket the wage and environmental-cost differential for themselves.
Friday, April 29, 2016









Are Fair Trade Policies "Extreme?" Is Clinton Ready For Trump On Trade? The consequences of decades of moving jobs out of the country are coming home to roost. People are fed up. This means Clinton needs to toughen up her trade policies -- and mean it. She should start by calling on President Obama not to submit TPP to Congress, The public gets it, Clinton better get it, too.
Tuesday, April 26, 2016









Warning: TPP Rearing Its Ugly Head They understand that the voters hate TPP, but the giant corporations want it, so they will try to push a vote after the election to "protect" politicians from the voters. And what the Chamber of Commerce "expects" of Congress usually happens.
Friday, April 22, 2016 (1 comments)









As Verizon Strike Continues, What Are Candidates Saying? Verizon workers want job stability, acceptable working conditions and respect as human beings. The company wants the "flexibility" to be able to change workers days and hours at will, do even more outsourcing, make workers do more to make up for their desire to employ fewer people, and generally treat human beings as commodities.
Tuesday, April 19, 2016 (1 comments)









Panama Trade Agreement: Was Tax Evasion The Point All Along? It is time to reform our country's entire trade policy process. The result of our trade policies so far are tax evasion; jobs shipped out of the country; companies empowered to threaten workers with moving their jobs out of the country, if they ask for raises and benefits; corporations granted special courts with which to overrule regulations and protections. The point of the game is helping the wealthy and corporations.
Tuesday, April 12, 2016 (1 comments)









Taking On Predatory Payday Lenders In Florida Debbie Wasserman Schultz has accepted tens-of-thousands of dollars in campaign contributions from these predators -- often within weeks of taking official actions to benefit the industry -- and is now working with radical conservatives to help gut the CFPB's efforts to stop the worst abuses of these payday lenders."
Friday, April 8, 2016 (1 comments)









Panama Papers Expose Another Way Our Trade Agreements Fail Us "The silver lining in the Panama Papers scandal is that the world's attention is being focused on a global problem in which the wealthy and powerful act beyond the reach of law, playing by a different set of rules from the rest of us. Supporting legislation that supports more transparency would be a start.
Tuesday, April 5, 2016 (2 comments)









Will Voter Suppression Skew Wisconsin Primary Results? As a result of voter-suppression efforts as many as 300,000 Wisconsin citizens who are eligible and registered to vote but don't have the correct ID could be affected. While the laws target groups that tend to vote more for Democrats than Republicans, it is unclear how this will affect Tuesday's Democratic primary results. Who gains and who loses from this?
Saturday, April 2, 2016









Trade Shapes Wisconsin Primary Speaking at rallies in Wisconsin Sanders is telling audiences that trade deals like the North American Free Trade Agreement (NAFTA) and Permanent Normal Trade Relations with China (PNTR) have helped close almost 60,000 factories and cost 4.7 million manufacturing jobs just since 2001. Wisconsin lost more than 113,000 jobs to free trade in that period.
Wednesday, March 30, 2016









Teacher Union Case Underscores The Importance Of The Supreme Court It was expected that the Court would rule 5-4 against the unions. However, today's announcement of a 4-4 tie in the absence of Scalia means a lower court ruling in the unions' favor will stand. The Friedrichs case came to the Supreme Court from the 9th Circuit Court of Appeals, which had ruled permitting the fair share fee. The tie vote means the 9th Circuit Court's ruling and the 1977 Supreme Court ruling will stand.
Saturday, March 26, 2016 (4 comments)









So MANY Op-Eds Pushing Corporate "Free Trade" Candidates should start "talking about" making a service-based economy "work for workers." With talk like that, no wonder voters are fed up with America's corporate-favoring trade policies that sending our jobs, wages and ability to make things -- including a decent living -- out of the country.
Tuesday, March 22, 2016 (7 comments)









Another Elite Gang-Up On Sanders: His Proposals Would Undo America Steven Pearlstein, in the ominously titled "What Bernie Sanders would do to America" at The Washington Post, warns that asking our government to do things like raising the minimum wage to $15, extending public education by four years, providing Medicare-for-All and especially paying for that by taxing corporations and extremely high-income individuals would "turn America into Denmark or Sweden."
Monday, March 21, 2016 (1 comments)









Fact-Check This: Arrogance Of Elites Helps Drive The Trump Phenomenon For some time now most of the people in this country have been under economic pressure. Pay is not going up very much or at all, while living costs keep rising. One recent statistic stands out -- 63 percent of Americans would have difficulty raising $500 to cover an emergency, like a sudden need for car repair so they can get to work.
Friday, March 18, 2016 (3 comments)









Has The Election Finally Killed TPP And Corporate "Free Trade"? Politicians might say they oppose free trade in the campaign but turn around and help the big corporations at voters' expense after the election. His focus on fixing trade is one reason Donald Trump is doing so well and might clinch the Republican nomination. If Clinton becomes the Democratic nominee, she is going to need to do a better job proving to voters that she really means what she is saying about trade.
Wednesday, March 16, 2016 (1 comments)









Here's What Bernie Sanders Will Bring To The Democratic Convention Sanders has significant support from the progressive wing of the Democratic coalition. During the campaign, Clinton claimed she is a progressive. Sanders is in the position to hold her and the party to the substantive meaning of that claim. There are many things Sanders can use his considerable leverage to get for progressives and working people.
Monday, March 14, 2016









What's The Problem With "Free Trade"? Trade deals mean the biggest multinational companies get bigger and more multinational -- at the expense of all the other companies. This includes enabling non-U.S. corporations to come to the U.S. and take over markets already served by smaller companies here.
Saturday, March 12, 2016 (1 comments)









GOP Debate: Setting The Record Straight On Social Security The Social Security Trust Fund will increase to approximately $2.9 trillion at the end of 2019. Then it begins to draw on this fund and there is a potential funding shortfall in about 20 years. If nothing is changed the program would be forced to pay a bit less out to recipients. There are many proposals for fixing this, most do not involve future cuts in benefits.
Wednesday, March 9, 2016









Auto-Bailout Backfire: Does Sanders Have Antidote To Negative Politics? Clinton's attempt to mislead voters not only didn't work, it looks like it may have backfired and cost her votes in the primary itself. The voters Clinton was attempting to win over -- auto workers -- knew darn well that Bernie Sanders was on the side of auto workers and had been for a very long time. Michigan voters appear to have resented the attempt to mislead them.
Tuesday, March 8, 2016 (1 comments)









Auto Bailout Controversy: "Gotcha" Politics vs. Building Trust Many voters are tired of this "old-style" politics of misleading voters in order to gain votes at any cost. They prefer to hear accurate information and real policy discussion that addresses the country's real problems. This is part of the reason Sanders' campaign is drawing such enthusiasm.
Saturday, March 5, 2016 (4 comments)









Enormous, Humongous January Trade Deficit Hits Jobs, Wages The trade deficit is a metric for jobs leaking out of the economy, which causes wages to stagnate. The continuing trade deficit is the reason that Friday's February jobs report showed that manufacturing lost 16,000 jobs.
Tuesday, March 1, 2016









Supreme Obstruction Republicans won't consider the President's budget? Won't consider a Supreme Court nominee -- any nominee? Won't allow important bills to pass? Won't allow important governmental posts to be filled? Won't allow important government functions to be adequately funded? Dismantle important state agencies? It's like Republicans are saying, "No, we're not going to let you have your constitutional government."
Thursday, February 25, 2016









Small Change In TPP Text Yields Big Results For Some TPP was written in the first place to favor the interest of the giant, multinational corporations over other corporations and the rest of us. But apparently for some even that wasn't enough. To get it approved, small concessions were made. Now even those seem to be disappearing behind the scenes.
Tuesday, February 23, 2016 (17 comments)









The Sanders "Economic Plan" Controversy Our economy is currently resisting treacherous global economic conditions and those conditions, if anything, could plausibly argue for the U.S. to accelerate against the global headwinds to prevent us from joining other countries in an economic spiral downward. In fact, it is in the interest of the rest of the world for the U.S. to play this role. And that is exactly what Sanders' proposals do.
Saturday, February 13, 2016 (22 comments)









Is Bernie Sanders Promising "Free Stuff" To Buy Votes? Conservatives claim that Sanders is trying to "buy votes" when he tells people they can have "free stuff" like free college tuition. But in a democracy, what does this mean? Politicians don't "give" things to the public; the public votes for representatives who are supposed to do what the public wants.
Friday, February 12, 2016 (7 comments)









When Government "Saves Money" And Gets "Smaller," We All Lose Government is supposed to be We the People making decisions about how to make our lives better. Do we really want a "smaller" ability to make decisions about how to make our lives better? Do we really want to "cut" the ways we make each other's lives better? There is often a good reason for those "big government" budgets.
Tuesday, February 9, 2016 (4 comments)









Is Clinton Bought By Wall Street? There Is A Test For That Clinton promises that the money will not influence her if she takes office, but voters are understandably skeptical. Voters have been betrayed again and again by people who have become known as "corporate Democrats." She is going to have to make it clear that she wants Wall Street influence over our government stopped and reversed, and she must join the front lines of the fight to stop it--or voters won't believe her.
Thursday, February 4, 2016 (2 comments)









Sanders Vows To Kill TPP If Elected. Will Clinton? The gauntlet has been thrown down. Sanders has vowed to kill the TPP if elected. Clinton says she is opposed but has said she will not ask others to vote against it. But the TPP will be terribly destructive of jobs and wages. It will worsen the terrible inequality that is killing the middle class. Will Clinton vow to kill the TPP if elected?
Thursday, January 28, 2016 (2 comments)









Ford Leaves Japan and Indonesia, Blames the TPP Ford Motor Company announced this week that it will close all operations in Japan and Indonesia this year, because it sees "no reasonable path to profitability." Last year GM pulled out of Indonesia. What does it say that they are doing this with the Trans-Pacific Partnership (TPP) on the horizon?