Reprinted from Smirking Chimp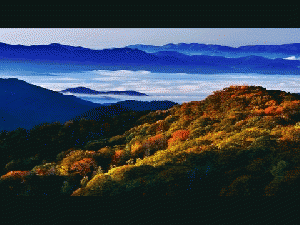 Climate change is quickly becoming an infectious disease's best friend.
Yesterday, after six long months, students in Liberia returned to their classrooms.
Schools across Liberia had been shut down since the height of the Ebola outbreak in West Africa.
But, while schools may be reopened, they are taking plenty of precautions.
According to Slate, "Liberian officials said more than 5,000 health kits with thermometers and chlorine for hand-washing, were distributed to schools. Education officials are also emphasizing that class sizes should be reduced -- from the typical 100 to 40 or 50 students -- to help avoid close contact that allowed Ebola to rapidly spread."
More than 4,000 people have lost their lives because of Ebola in Liberia alone.
Fortunately, there are just a small number of Ebola cases left in Liberia today, and it appears that at least in Liberia, Ebola is under control.
But, as West Africa slowly recovers from the Ebola outbreak, there are new fears that infectious disease outbreaks like Ebola could become more likely thanks to global warming and climate change.
A new study released this week and published in the journal Philosophical Transactions of the Royal Society B warns that a warming planet and rapidly changing climate are increasing the appearance of infectious diseases like Ebola.
According to Daniel Brooks, one of the researchers on the study, "It's not that there's going to be one 'Andromeda Strain' that will wipe everybody out on the planet. There are going to be a lot of localized outbreaks putting pressure on medical and veterinary health systems. It will be the death of a thousand cuts."
And, to make matters even worse, there's also the concern of unknown infectious diseases popping up across the globe thanks to climate change.
For example, there are sure to be unknown bacteria and pathogens that have been frozen in Arctic ice for thousands of years.
But, if that ice melts, and those never-before-seen pathogens get released into the air, they could start new epidemics that we simply wouldn't be able to fight because we've never had experience with them.
Last year, scientists were able to successfully "revive" a virus that had been trapped in the Siberian tundra for tens of thousands of years.
According to the scientists, the virus, now known as Pithovirus sibericum, was lying dormant in the Siberian tundra for around 30,000 years.
(Note: You can view every article as one long page if you sign up as an Advocate Member, or higher).