Would you like to know how many people have visited this page? Or how reputable the author is? Simply
sign up for a Advocate premium membership
and you'll automatically see this data on every article. Plus a lot more, too.




SHARE




Become a Fan.
You'll get emails whenever I post articles on OpEdNews
Matthew is a freelance writer with a Bachelor of Arts in Journalism, an open mind and a keen interest in defending personal freedom and uncovering the truth. He writes at The Conscious Reporter about issues that affect and suppress human potential, consciousness, alternative beliefs, and the right to free expression of spirituality in the world.
OpEdNews Member for 397 week(s) and 2 day(s)
2 Articles, 2 Quick Links, 1 Comments, 0 Diaries, 0 Polls
Articles Listed By Date
List By Popularity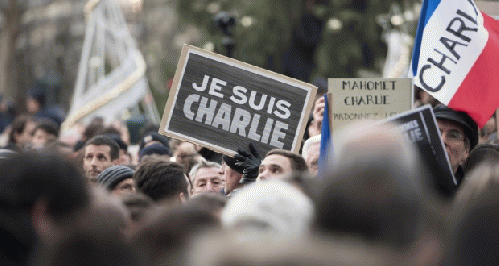 (2 comments) SHARE

Saturday, January 31, 2015
Je Suis Hypocrisy? Selective Free Speech and the Secular Inquisition in France
The brutal Paris attacks have been exploited to undermine the very right it's become an emblem for -- freedom of expression -- while details contradicting the official narrative are suppressed. This article examines the selective defence of free speech in the aftermath, and how the French government's long-running crackdown on alternative spirituality violates the principle of liberty it claims to uphold.
SHARE

Thursday, July 24, 2014
Web filters and Alternative Spirituality: The Selective Censorship of 'Alternative Beliefs'
Commercial web filters are often rigged to selectively target alternative spirituality and beliefs. Sites can be classified, segregated and blocked under an "alternative spirituality/belief" category, which is often described negatively. The widespread use of filters to block alternative beliefs on public networks, while allowing access to traditional/mainstream beliefs, raises issues of censorship, discrimination and prejudic