Articles Listed By Date
List By Popularity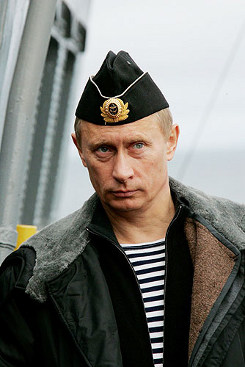 (14 comments) SHARE

Wednesday, December 21, 2016
Trapping the "Bear"
The Sands of Arabia are quite unforgiving, and the Bear is caught away from his appetite.
SHARE

Sunday, September 18, 2016
The "Kashmir Spring" & Global Reluctance
Kashmir is in the verge of a collapse, just like Syria and the worst part remains that the global powers are once again waiting for a battle ground to explode.
(1 comments) SHARE

Thursday, April 7, 2016
Trump "Hysteria" Has Trumped Public Opinion and Choice
Trump Hysteria generated by the GOP and its associated stakeholders has made impossible a free and fair expression both of public opinion and choice in the U.S. presidential race.
(1 comments) SHARE

Tuesday, February 23, 2016
Winning "Peace" in Syria: An Integrated Model
If Syria was a threat to global peace, then peace in Syria can be a road to a global "detente", a peace highway. However, for this a comprehensive program is needed to ensure that a responsibility is fixed and no stone is left unturned.
SHARE

Wednesday, February 17, 2016
What if Daesh/ ISIS Gains Ground in Afghanistan
2015 has reflected the potential of ISIS in Afghanistan, and if it succeeds in gaining ground, the entire regions will suffer from the fallout. The prevailing model of Taliban inclusive Afghanistan is the right way to secure a withstanding peace.
SHARE

Tuesday, February 9, 2016
The Killing of "Wasil Ahmed" & Afghanistan
The killing of 11-year-old Wasil Ahmed in Afghanistan, targeted by Taliban, opens up a debate over the way Afghanistan is being run or being envisioned by the coalition.
(16 comments) SHARE

Saturday, January 10, 2015
Charlie Hebdo, Freedom & Responsibility
Charlie Hebdo is a glowing example of fault lines which are not only dividing the East from West. In fact, it is where the battle of inter and intra religious harmony is lost to the few who believe in sword and might to overcome odds.
SHARE

Wednesday, December 24, 2014
Beyond 16 December--Afghanistan and Pakistan
The attack on a school in Peshawar, killing over 130 students, has again revealed the fault lines and understanding gap between US-led coalition and the stakeholders including Afghanistan and Pakistan.
SHARE

Sunday, September 28, 2014
Islamic State: Between the Lines
The rise of ISIS or Islamic State has a regional orientation to it, with strings closely attached to the redefining of East and West into a renewed Cold War. An ignorant or blind eye toward IS has paved the way for their rise.
SHARE

Friday, June 6, 2014
Warlords and the Politics?
The Arrest of Pakistan Politician Altaf Hussain in London raises serious question of how the west deals with merits and ethics when their territory is not involved.
SHARE

Wednesday, May 28, 2014
Modi-Nawaz and The Gulf of Mistrust
The new leadership in India and Pakistan have a legacy of mistrust, however the perspective of a bright and prosperous future has emerged seemingly out of nowhere.
(1 comments) SHARE

Wednesday, May 7, 2014
"Post 2014 Afghanistan" & the shadows of Saigon (1975)
US withdrawal will fracture the entire foundation of Afghanistan, already brittle due to loop holes in policy and implementation. It is time for regional players including China and Russia to shoulder the responsibility of new Afghanistan.
SHARE

Wednesday, April 16, 2014
Syria's Fallout Comes to Pakistan
The central theme remains the divide of Arab peninsula on Syria and its impact on regional partners, like Pakistan.