Articles Listed By Date List By Popularity
Page 1 of 13 First Back Next 2 3 4 5 6 7 8 9 10 View All
Tuesday, January 1, 2019 (1 comments)

Local actions are building blocks for #GlobalGoals Wish you all a very happy new year 2019! This article is based on our interviews with two members of parliaments from Nepal and Bangladesh who help explain why local actions are building blocks for translating big promises into change,
Friday, December 28, 2018

Local leaders from Asia Pacific nations commit to #endTobacco and #beatNCDs This article is based on interviews with local leaders (mayors, governors, local government officials, etc) as local-level implementation needs strong and well-coordinated local leadership, so that promises made by national and global-level leaders come true.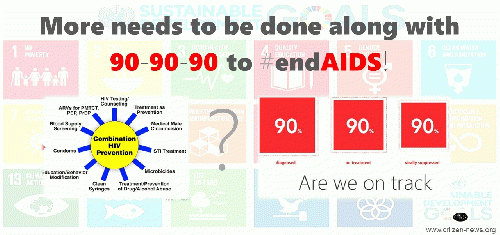 Tuesday, December 11, 2018

Complacency kills: Prevention cannot take a backseat while we scale up treatment coverage to #endAIDS Please consider this article based upon interviews with HIV positive transgender people, first doctor who began HIV care in India when first case got diagnosed, global HIV prevention expert, among others. Universal Health Coverage is key to health security but we are not on track,
Sunday, November 25, 2018

Paid leave for domestic violence survivors can help break the cycle of violence against women This article focusses on why paid leave for survivors of domestic violence is key to not only relocating, rebuilding one's life but also for seeking justice. Philippines, New Zealand and few provinces of Canada, grant paid leave for violence survivors (10 days)
Tuesday, November 6, 2018

We want the ring... This article is based on interview with two top scientists and experts on female initiated methods which are currently being researched upon to prevent unintended pregnancy, STIs such as HIV. Let's hope scientific results translate into public health gains
Friday, November 2, 2018

Clock is ticking: 26 months left to meet AIDS 90-90-90 targets This article is based on interactions with 5 top experts on HIV medical management from India, South Africa, and USA. Some progress has happened in most nations but lot is left to be done if we are to meet the targets promised by our governments, -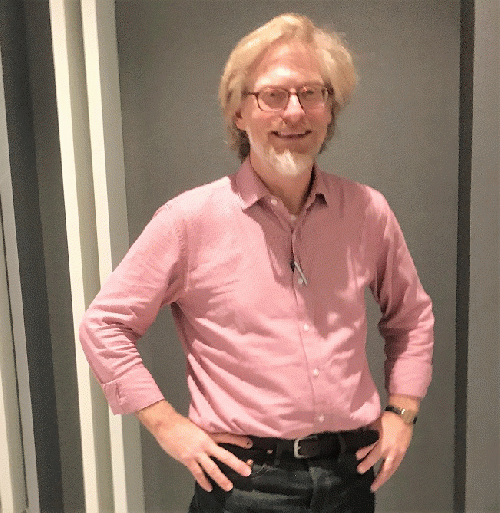 Monday, October 29, 2018 (1 comments)

HIV prevention: Bridging the gap between research and impact Please consider this article based on interview with noted HIV prevention research expert since decades who calls for NOT delaying roll out of scientific innovations so that scientific gains can translate into public health benefits without any delay. Reality is grim: PrEP was approved by US FDA in 2012 but yet to be rolled out in several countries. Same goes for other scientific innovations.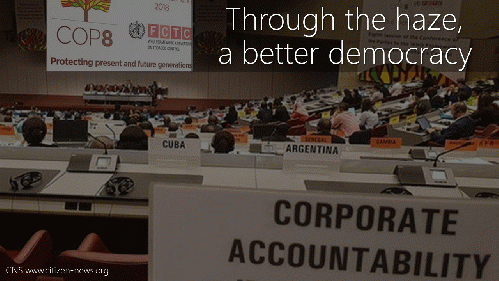 Friday, October 19, 2018

Through the haze, a better democracy This article evaluates how the recent decisions made by 181 governments are so important for not only public health but also for democracy,
Wednesday, October 17, 2018 (2 comments)

Can we end tobacco pandemic without holding industry liable? This article is based on key interviews with experts on recent decisions adopted by 181 governments last week in global tobacco treaty meeting. Major decisions were adopted to stop Big Tobacco's interference in health policy including progress on liability (financial and legal)
Monday, October 1, 2018 (1 comments)

Fully funding the TB response is a smart investment This article is based upon in-depth interview with health financing expert who explains when studies show governments will gain $33 from every $1 spent on TB then why don't they see investing in TB as smart investment?
Thursday, September 27, 2018 (1 comments)

Ending antimicrobial resistance is the lynchpin to #endTB as well as health security This article is based upon series of interviews from top global health experts including deputy head of WHO on rising drug resistance that is making curable+preventable diseases, untreatable. Heads of governments of 193 nations are meeting this week in UN General Assembly, one of the focus is to end TB by 2030. But can we end TB unless we end drug resistance (antimicrobial resistance)?
Sunday, September 23, 2018

Is it the final countdown to #endTB? As you be following global news that all heads of 193 countries are meeting at 73rd UN General Assembly this week. For the first-time ever historically, TB is on the agenda. Will world leaders act to end TB by 2030 (a promise they made at UNGA in 2015?)?
Saturday, September 1, 2018 (3 comments)

Tip of the iceberg? Not just health hazards, tobacco devastates development Later this month heads of all countries will meet at 73rd UN General Assembly, to debate on "sustainable societies". Tobacco killing 7 million people every year, and causing economic loss of US$ 1.04 Trillion, besides poverty, harm to environment and other dev, they cannot ignore the issue if they really want sustainable societies for everyone.
Wednesday, August 29, 2018

Will SimpliciTB make TB treatment simpler? This article is based upon interviews with key scientists and other researchers involved with pathbreaking scientific study that is giving a hope of ONE drug regimen for all TB patients, regardless of drug resistance profile of patient,
Friday, August 24, 2018

Environment and lung health are vital for sustainable societies This article is based on the reality that environmental health and lung health are inalienable. It is great to see medical science taking more cognizance of it now. Hope Heads of 193 countries who will meet at UN General Assembly next month to debate on SUSTAINABLE SOCIETIES will take note of it!
Friday, August 3, 2018 (1 comments)

Existence of civil society is under threat This article is based upon several interviews/interactions of Dr Hodgson from civil-society members from different groups/countries on shrinking civil-society spaces that impede development and rights.
Sunday, July 29, 2018

Where are the nurses in the HIV response? This article explores vital gap in HIV programming: missing out engaging nurses as meaningfully as they should have been ideally for optimal programme outcomes.
Wednesday, July 25, 2018

Slump in fight against #AIDS can derail progress made so far! This article based upon experts who were among the first to begin HIV care in their countries/ state -- on are we on track to end AIDS, or is there a slump in the fight against AIDS? The reality is that fight against AIDS is slowing down/ slackening -- which threatens to derail the work done so far.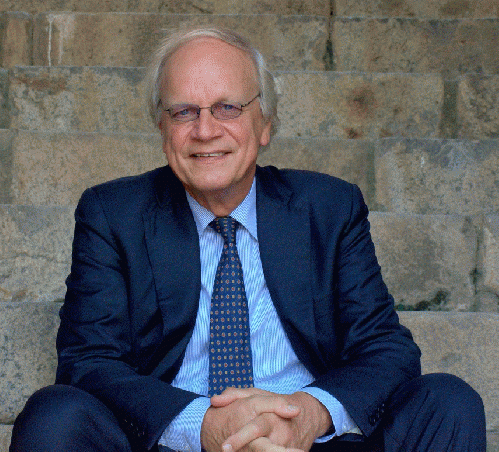 Tuesday, July 24, 2018

Ending AIDS, the Dutch way Amsterdam city in Netherlands, became the first city in the world to overshoot the targets set for 2020 (called 90:90:90), which are towards ending AIDS by 2030. The rest of the world has lot of lessons to learn from here, and with this intent is below article based upon exclusive interview we did with Netherland's Ambassador.
Friday, June 22, 2018

Social entrepreneurship: Partnership platforms for sustainable societies This article is based upon series of interviews featuring social entrepreneurship for sustainable societies, from several countries"