thesecretofoz@gmail.com billstill3@aol.com
SHARE



Bill Still (View How Many People Read This)


Become a Fan.
You'll get emails whenever I post articles on OpEdNews
Director at Still Productions
In 1996, we produced the highly acclaimed documentary, The MoneyMasters ( www.themoneymasters.com ).
It predicted the economic events that are just starting to befall this
country. This is now considered THE classic work on monetary reform.
Nobel Prize winning economist Milton Friedman guided us during the
editing process for this 3 hour 23 minute documentary and provides his endorsement of it on our website.
Bill Still is a former newspaper editor and publisher. He has written for USA Today, The Saturday Evening Post, the Los Angeles Times Syndicate, OMNI magazine, and produced the syndicated radio program, Health News. He has written 22 books and two documentary videos, including:
1. The Hormone Headache
- New ways to prevent, manage, treat, migranes and other headaches, 222 pages, soft-backed, published by Macmillian, 1995. $20. Over 20,000
in print.
2. The Truth About TMJ - How to Help Yourself, the leading book on the temporomandibular joint problem. 148-pages, 1994, soft-backed. $20
3. The Money Masters
203 minutes, 1996, a documentary history of the privately-owned central banking scheme and its effects on American history. $20 retail (2 VHS tapes or 1 DVD). Over 50,000 in print.
4. On the Horns of the Beast: the Federal Reserve and the New World Order - How a group of private bankers have been given a monopoly over our money. 158 page, softback. $20.
5. Legend of the Holy Lance - A fact-based novel about the lance that pierced the side of Jesus. 240 pages, Hardback, $27.95; softback, $20.
6. Breathing for Musicians - a 96-page manual for music students showing them common mistakes made in the teaching of wind instruments and voice. $20.
7. Why America Is Free: A History of the Founding of the American Republic 1750-1800
-- A 208-page 7-grade hard-backed text on the American revolutionary
period, 1998, published by the Mount Vernon Ladies' Association for The Society of the Cincinnati, Washington, D.C., $20. Over 60,000 in print.
OpEdNews Member for 386 week(s) and 6 day(s)
9 Articles, 0 Quick Links, 0 Comments, 0 Diaries, 0 Polls
Articles Listed By Date
List By Popularity
SHARE

Saturday, January 25, 2014
Still Report # 169 - Iran Update
Bill Still analyzes Iran and the steps, new president Rouhani is taking towards peace and rapprochement with its neighbors, including Israel and the West. Iran's President Rouhani says Iran will not be discriminated against when it comes to its civilian nuke program, but is trying to walk a middle ground between the aging out Mullahs and hard-liners and the quarter of the population that is under 25 and pro-Western.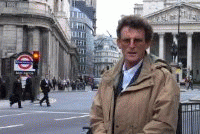 (2 comments) SHARE

Sunday, January 12, 2014
Still Report # 162 - Ellen Brown for Treasurer in California (video)
Author/attorney Ellen Brown announces her candidacy for State Treasurer of California. Interviewed by former Libertarian candidate for president and monetary reformer Bill Still (who once asked Ellen Brown to be his V.P. pick).
Series:
Public Banking
(36 Articles, 140278 views),
Economic Reform
(97 Articles, 267296 views)
SHARE

Saturday, January 11, 2014
Still Report # 161 - TPP + TAFTA = TPA
Financial and monetary reporter Bill Still broadens his coverage of TPP to include the new Trans Atlantic Trade Agreement, thereby making the New World Order of Trade complete, and completely opposed to human rights and freedom everywhere.
(1 comments) SHARE

Monday, January 6, 2014
Still Report #158 - Trans-Pacific Partnership
The dangerous scope of this "NAFTA on steroids" deal is almost impossible to overstate. Perhaps people aren't more incensed about TPP because they don't know, or because they can't believe it, but as Reporter and film-maker Bill Still says, TPP must be stopped!
SHARE

Friday, November 15, 2013
JFK Assassination - Still Report #122 - Black Umbrella Man - Video
The most mysterious think about the Kennedy Assassination was the Black Umbrella Man and his friend, "The Cuban".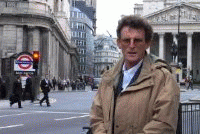 (2 comments) SHARE

Monday, November 11, 2013
Still Report #121 JFK Assassination "Fed" Myth - YouTube Video
Describes the myth that JFK was assassinated because he opposed the Fed.
SHARE

Friday, November 8, 2013
Still Report #118 - The Renewal of the Fed's 100 Year Charter (Video)
Is it true? Will the Federal Reserve's Charter expire on Dec. 23, 2013?
(1 comments) SHARE

Sunday, October 27, 2013
Still Report #117 - Hungary Celebrates Freedom
This week, Hungarian Prime Minister Viktor Orbán told a cheering crowd of hundreds of thousands that his nation "decided we are not going to live anymore as prisoners of the international financial funds...." Go Hungary!

(1 comments) SHARE

Monday, October 7, 2013
Still Report 104 - The Marker Story
Israel's real estate bubble never popped. It continues to swell. The Central Bank just lowered interest rates to a record low 1% to try to keep inflating the bubble -- a hopeless endeavor. But the Israel Monetary Change Movement has a simple, gradual solution to fix all this with implications for all Monetary Systems.