Articles Listed By Date
List By Popularity
SHARE

Wednesday, July 3, 2013
Gas Exporting Countries to Gather in Moscow for Influential Forum
Members of the influential Gas Exporting Countries Forum (GECF) gathered in Moscow 1-2 July 2013. Long-term contracts and infrastructure projects are reported to be high on the agenda. The GECF is an international club of major natural gas exporters including Russia, Iran, Qatar, Libya and Venezuela.
SHARE

Saturday, June 1, 2013
Temelin: Strategic Growth Project for Russian-Czech relations
Czech Prime Minister Petr Nečas arrived in Russia on a four-day working visit late May, 2013. Trade and energy policy are among the topical issues for Prague and Moscow -- 6% increase in turnover is good news for both parties. Infrastructure investment projects like Temelin nuclear power plant could be the cornerstone of successful bilateral cooperation.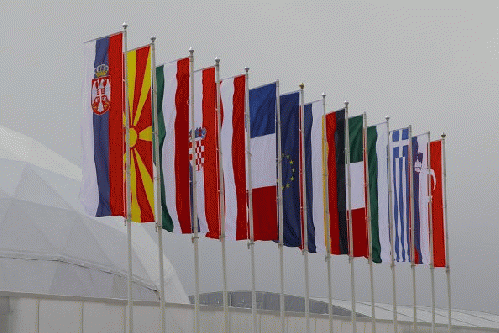 SHARE

Saturday, May 25, 2013
Who is compromising "South Stream" in Europe?
The third and fourth sections of Russia's "South Stream" will be completed by 2018. However, supranational structures in Brussels and their representatives in Berlin still cannot set forth a predictable and unified position on this project of undisputed geopolitical importance.

(19 comments) SHARE

Tuesday, May 14, 2013
Nuclear Industry Re-Energizing after Fukushima
Reconstructing nuclear confidence in the post-Fukushima world is a long and painful process. But real-life energy demands, especially in the developing countries, predetermine a significant share of nuclear energy in their national energy consumption structure. Russian experience in this field can offer some interesting solutions to the decision-makers.
SHARE

Friday, April 19, 2013
Europe embraces Nord Stream expansion
European countries, including the Netherlands, Finland and the United Kingdom expressed their interest in the expansion of Nord Stream. The third and fourth strings of the pipeline enjoy the highest level of political support in Europe. As a result Nord Stream will be the cornerstone of European energy security in the decades to come.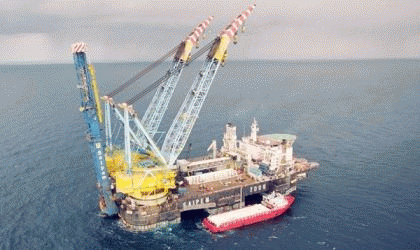 (2 comments) SHARE

Monday, April 8, 2013
South Stream Shapes European Energy Security, Nabucco Falls Behind
South Stream is an ambitious endeavor of Russia's energy giant Gazprom to get direct access to the EU energy market. Editor's note: While some fact in this piece are difficult to verify, the lack of reliable information from that part of the world provides an aspect of leeway here.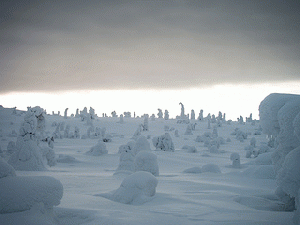 SHARE

Wednesday, March 27, 2013
"The Arctic has never been so important"
We publish Route Magazine's exclusive interview on the Arctic affairs with Alexandre Latsa, French expert in geopolitics and author of "Putin's New Russia". The RIA Novosti News Agency contributor Alexandre Latsa analyzes the business prospects of the Northern Sea Route and assesses the possibility of Russia's 2013 Arctic claim approval by the United Nations Commission on the Law of the Sea (UNCLOS).
(2 comments) SHARE

Wednesday, March 20, 2013
Eurocrats have ruined Cyprus's economy: who's next?
Political tensions between the government of Cyprus and the EU "Troika" are getting stronger. What could be the possible results of this short-sighted EU measure, inspired by the worst examples of communist seizures?
SHARE

Saturday, March 16, 2013
Brussels indulges in Trans-Caspian pipe dream again
After the European Commission has finally realized that major investors (RWE) and transit countries (Hungary) are leaving Nabucco, bureaucrats in Brussels are now trying to revitalize a distressed project -- the so-called Trans-Caspian gas pipeline. What are the bottlenecks of the controversial pipeline?
SHARE

Thursday, March 7, 2013
Russia Draws Up Business Plan To Revive The Northern Sea Route
The Northern Sea Route (NSR) gradually becomes an important transport corridor: latest navigation season set a new record in the number of vessels. The Russian energy giant Gazprom successfully completed world's first LNG supply via the route. What are the economic reasons behind this ambitious project?
(2 comments) SHARE

Wednesday, March 6, 2013
Bulgarian nuclear future and the U.S. intrigues
The U.S. is trying to deprive Bulgaria of sovereign energy policy. The article reveals some intrigues of the U.S. that led to the resignation of Boyko Borisov government.
(7 comments) SHARE

Saturday, February 9, 2013
Fracking will not affect global fuel balance in the midterm
Fracking or hydraulic fracturing has been raising heated debate among specialists and political analysts since the beginning of its social advertising campaign in 2012. On both sides of the Atlantic environment activists and experts on energy policy are exposing dangerous consequences of this producing method. Is shale gas a new bubble or a historic shift on global energy market?
(3 comments) SHARE

Saturday, February 9, 2013
Geopolitical and economic impacts of ESPO-2 pipeline
In December 2012 Russian oil company "Transneft" brought into service the second section of the Eastern Siberia-Pacific Ocean (ESPO-2) pipeline, which runs between the Siberian city of Skovorodino and the Kozmino oil-loading port near the northeastern edge of China. This project will have far reaching geopolitical and economic consequences for global energy market.