Would you like to know how many people have visited this page? Or how reputable the author is? Simply
sign up for a Advocate premium membership
and you'll automatically see this data on every article. Plus a lot more, too.



SHARE




Become a Fan.
You'll get emails whenever I post articles on OpEd News
Jon Jeter is a former Washington Post's bureau chief for Southern Africa and South America and a former producer for This American Life. He is also the author of Flat Broke in the Free Market: How Globalization Fleeced Working People. He lives in Brooklyn.
OpEd News Member for 574 week(s) and 3 day(s)
2 Articles, 0 Quick Links, 1 Comments, 0 Diaries, 0 Polls
Articles Listed By Date
List By Popularity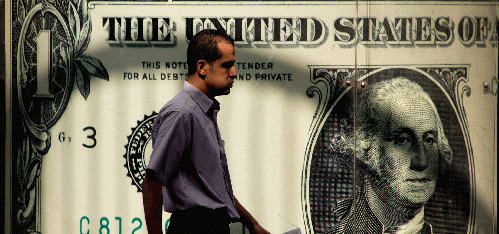 (7 comments) SHARE

Monday, October 1, 2018
An end to the privilege of printing the world's reserve currency
Today the US has almost no manufactured exports, and we export agricultural products from plantation farms, much like a banana republic. 35 years ago, we went from the world's biggest creditor to the world's biggest borrower, and our debt has been growing exponentially ever since.So, how is US wealth and prosperity maintained? It's because the dollar is the world's common means of exchange.
(3 comments) SHARE

Friday, September 21, 2012
Lethal Weapon Meets Orwell in South Africa
a satirical op-ed piece on the Orwellian failure of the African National Congress to improve the lives of black South Africans.