Articles Listed By Date List By Popularity
Page 1 of 7 First Back Next 2 3 4 5 6 7 View All
Tuesday, January 22, 2019

"Jihadists""--"-Documentary Looks at Islamic Terrorists A look at the Salafist sect of Islam, which believes in implementing Sharia law via violence.
Tuesday, September 18, 2018

"Nelly""---"- New Film Looks at Life and Work of Canadian Writer A look at the movie "Nelly" which chronicles the life and work of French-Canadian writer Nelly Arcan.
Tuesday, July 17, 2018

Blake Morris: The Man Who Could Take Down Simcha Felder An interview with Blake Morris, who is challenging State Sen. Simcha Felder for a seat in Albany.
Tuesday, May 22, 2018 (2 comments)

Massachusetts AG Maura Healey: Protecting the Environment Massachusetts AG Maura Healey is fighting to protect the environment through legal means.

Saturday, May 12, 2018

Fracking Colorado is a Health Justice Issue A low-income community is fighting back against the placing of a fracking field near its school.

Thursday, April 19, 2018

Lou Andreas-Salome', The Audacity to be Free A look at the new movie, "Lou Andreas-Salome, The Audacity to be Free."
Saturday, March 10, 2018

Campaign Rally in Brooklyn Showcases IDC Resistance New York grassroots progressives are pushing back against the IDC caucus -- which is a group of rogue Democrats who caucus with the Republicans.
Monday, January 15, 2018

Dr. Martin Luther King: Healing Words in Troubled Times Dr. King understood that everything was connected. He was aware of the issue of Environmental Justice before it had a name.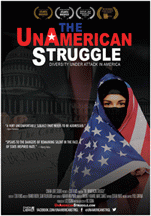 Thursday, December 21, 2017 (3 comments)

"The UnAmerican Struggle" New Documentary Looks at Bigotry in Trumpland Hate has always been part of the American psyche. Trump and his administration have reacted this.

Tuesday, November 21, 2017

"Trumping Democracy" -- New Documentary Traces Trump's Election Win A look at the new documentary by Thomas Huchon about how Trump captured the presidency with digital tools, dark money, and a network of players with common ideological goals.
Wednesday, July 12, 2017

Trump Gets Challenged on Climate Change Censorship Trump and Scott Pruitt are trying to gag EPA workers, telling them not to use phrases like "climate change."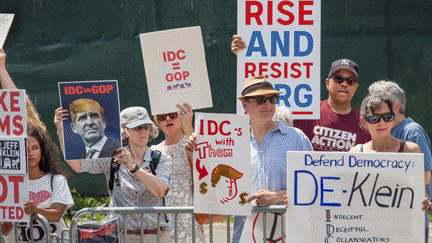 Friday, May 26, 2017 (3 comments)

State Senator Jeff Klein: Hero or Goat? While the rest of the country is dealing with the daily breaking news of "Trumpland," New York State has its own political drama which is picking up steam. It's all about Albany politics, specifically the State Senate. Eight elected Democrats have joined a group called the Independent Democratic Conference (IDC). Under the tutelage of State Senator Jeffrey Klein, they have formed a coalition with Republicans.
Friday, May 19, 2017

Peggy Shepard of WE ACT on Air Pollution, Asthma, and Environmental Justice An interview with Peggy Shepard of WE ACT for Environmental Justice on what the Trump administration means for communities of color.
Thursday, May 18, 2017 (3 comments)

"Climate of Hope" Offers Cities, Businesses and Citizens as Drivers of Climate Action A look at the new book by Michael Bloomberg and Carl Pope stating that cities will be the impetus for environmental action.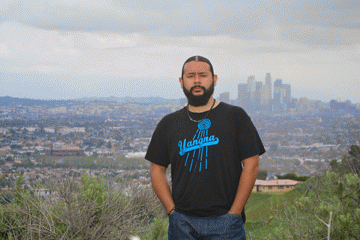 Thursday, April 27, 2017

mark! Lopez Fights for East Los Angeles, Wins Goldman Environmental Prize mark! Lopez is a winner of the 2017 Goldman Environmental Award. He was chosen for his on-the-ground work to get justice for his community, poisoned by lead.
Friday, April 21, 2017 (1 comments)

March for Science Scientists and supporters of science will March for Science on April 22, Earth Day. America is lagging behind in graduating science majors and is too far ahead on climate deniers!
Tuesday, April 18, 2017

Abortion: Stories Women Tell A look at abortion in Missouri, from both sides of the issues.
Tuesday, April 18, 2017

Love Thy Nature: From Film to Movement The documentary "Love Thy Nature" has had nearly 300 screenings in theaters, universities, libraries, non-profit venues, and community centers around the world. It's building an educational movement to get people more in touch with nature.
Wednesday, March 22, 2017

Chinese Dissident Wei JingSheng Featured at International Human Rights Art Festival in NYC At The International Human Rights Art Festival in NYC, activist Wei Jingsheng, who spent 18 years in Chinese, spoke about the connection between art and human rights.
Monday, March 20, 2017

Scott Pruitt's Denial of Climate Change is Out of Touch Currently, 70 percent of Americans believe that global warming is happening. The Yale Program on Climate Change Communication Opinion Map proves it.