Would you like to know how many people have visited this page? Or how reputable the author is? Simply
sign up for a Advocate premium membership
and you'll automatically see this data on every article. Plus a lot more, too.



info@mgyerman.com
SHARE



I have 3 fans:

Become a Fan.
You'll get emails whenever I post articles on OpEd News
Marcia G. Yerman is a writer, activist, and artist based in New York City. Her articles--profiles, interviews, reporting and essays--focus on women's issues, the environment, human rights, the arts and culture. Her writing has been published by the New York Times, Women News Network, Huffington Post, NextTribe, AlterNet, The Women's Media Center, and The Raw Story--among others.
OpEd News Member for 545 week(s) and 5 day(s)
142 Articles, 0 Quick Links, 68 Comments, 0 Diaries, 1 Polls
Articles Listed By Date
List By Popularity
Page 1 of 8 First Last Back Next 2 3 4 5 6 7 8 View All
Thursday, October 27, 2022
(2 comments) SHARE

Canadian Jason Sherman Examines the Legacy of the Jewish National Fund in Documentary "My Tree"
A documentary by Canadian Jason Sherman on searching for his Bar Mitzvah tree planted by the Jewish National Fund in Israel during the 1970s.
Tuesday, November 23, 2021
SHARE

The Climate Museum: Culture for Action
The Climate Museum is reaching out to Youth Activists through art and education to create a new generation of leaders.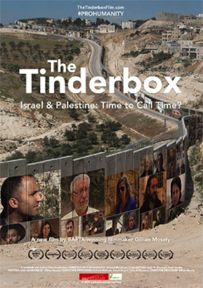 Sunday, July 4, 2021
SHARE

"The Tinderbox" -- Documentary Looks at Israel/Palestine Conundrum
British-American and Jewish film director Gillian Mosley explores the historical antecedents of the Israel-Palestine conundrum-while interviewing those living through the on-the-ground daily reality. .
Tuesday, May 18, 2021
SHARE

Dr. Robert Bullard: "Let's Make 2021 the Year for Justice"
Dr. Robert Bullard, the "Father of Environmental Justice", was appointed to the new Biden/Harris White House Environmental Justice Advisory Council. He originated the field four decades ago.
Friday, March 19, 2021
SHARE

Mino Lora: Governing Through a Social Justice Lens
An interview with Mino Lora, candidate in the Bronx Special Election for City Councilmember, District 11.
Friday, March 5, 2021
SHARE

­Lilly Rivlin: Artist as Truth Seeker
An interview with filmmaker Lilly Rivlin, and an overview of her top documentaries.
Sunday, December 20, 2020
SHARE

"Mayor" - A View from Ramallah
A documentary film about Mayor Musa Hadid of Ramallah, gives an on the ground look at life in occupied Palestine
Thursday, May 28, 2020
SHARE

Covid-19 Takes Extreme Toll on Latinx Community
A look at how COVID-19 is impacting the Latinx community.
Monday, May 25, 2020
SHARE

"Hope Gap" A Marriage Crumbles
A look at the recently released movie, "Hope Gap," with Annette Bening and Bill Nighy
Sunday, November 24, 2019
SHARE

Carrie Fisher's Turbulent Journey
Sheila Weller's biography of Carrie Fisher examines her struggle with bipolar disorder and drug addiction, her tremendous creativity, and her dysfunctional Hollywood family.
Thursday, November 7, 2019
SHARE

On the Ground at J Street Conference 2019
An on the ground look at the 2019 J Street Conference.
Monday, September 16, 2019
SHARE

"Imprisoned": Film Combines Social Justice with Love Story
"Imprisoned" looks at the issues of the Prison-Industrial Complex, combining action and a love story.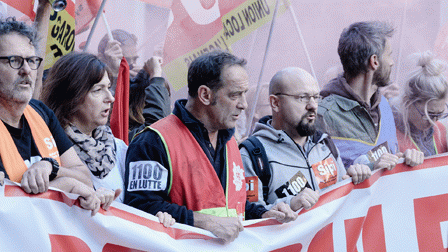 Wednesday, July 17, 2019
SHARE

"At War" (En Guerre): A French Look at Labor Relations
A French film directed by Stephane Brize looks at the conflict between union workers and their bosses.
Wednesday, May 15, 2019
SHARE

Reducing Energy, Saving Money, Creating Jobs and Staying Safe
A look at the recent Food and Water Watch report: Building Climate Justice Investing in Energy Efficiency for a Fair and Just Transition.
Thursday, March 21, 2019
SHARE

A Child's Cancer Leads Mother to Demand Answers
An Indiana mother looks for answers about toxic pollution when children in her community get rare cancers... including her daughter, who died.
Tuesday, January 22, 2019
SHARE

"Jihadists""--"-Documentary Looks at Islamic Terrorists
A look at the Salafist sect of Islam, which believes in implementing Sharia law via violence.
Tuesday, September 18, 2018
SHARE

"Nelly""---"- New Film Looks at Life and Work of Canadian Writer
A look at the movie "Nelly" which chronicles the life and work of French-Canadian writer Nelly Arcan.
Tuesday, July 17, 2018
SHARE

Blake Morris: The Man Who Could Take Down Simcha Felder
An interview with Blake Morris, who is challenging State Sen. Simcha Felder for a seat in Albany.
Tuesday, May 22, 2018
(2 comments) SHARE

Massachusetts AG Maura Healey: Protecting the Environment
Massachusetts AG Maura Healey is fighting to protect the environment through legal means.