Would you like to know how many people have visited this page? Or how reputable the author is? Simply
sign up for a Advocate premium membership
and you'll automatically see this data on every article. Plus a lot more, too.


http://www.commondreams.org/chuck-collins
SHARE




Become a Fan.
You'll get emails whenever I post articles on OpEd News
Chuck Collins is a senior scholar at the Institute for Policy Studies where he directs the Program on Inequality and the Common Good (www.inequality.org). Chuck is also a co-founder of Wealth for the Common Good, a network of business leaders, high-income households and partners working together to promote shared prosperity and fair taxation.He is co-author of The Moral Measure of the Economy and with Bill Gates Sr. of Wealth and Our Commonwealth: Why America Should Tax Accumulated Fortunes
.
OpEd News Member for 611 week(s) and 0 day(s)
6 Articles, 0 Quick Links, 0 Comments, 0 Diaries, 0 Polls
Articles Listed By Date
List By Popularity
(2 comments) SHARE

Thursday, April 23, 2020
Billionaires Wealth Surges as Pandemic Continues
Between March 18th and April 23th, as more 26 million U.S. workers lost their jobs, the combined wealth of America's billionaires increased by $308 billion, a 10.5 percent increase. After a brief decline, the collective wealth of 614 U.S. billionaires has surpassed than their 2019 levels.
(3 comments) SHARE

Friday, December 4, 2015
Twenty Billionaires Have More Wealth Than Half U.S. Households
America's skewed wealth is one of the most critical issues of our time. Unless we defuse this threat to our democracy, we're destined to become a society governed the sons and daughters of today's billionaires.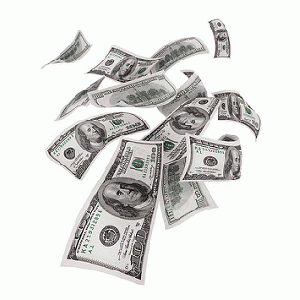 (1 comments) SHARE

Wednesday, August 26, 2015
Do the Rich Rule America?
The political patronage system Citizens United has enabled effectively disenfranchises ordinary voters.
SHARE

Monday, May 14, 2012
Bank of America's Healthier Roots
Founder Amadeo P. Giannini built a booming business while helping others improve their lot and their communities.
(2 comments) SHARE

Monday, April 2, 2012
The 99 Percent Spring
This spring, watch for millions of people in motion, participating in protests at banks, outside lawmakers' offices, and in the streets. They'll be pressing for an economy that works for the 100 percent, not just the 1 percent. This is a healthy sign for our nation because it dramatizes that the people aren't powerless in the face of extreme inequality.
(5 comments) SHARE

Tuesday, September 20, 2011
A Tax Plan to Rally Around: The Buffett Rule
Wealth, by definition, is disproportionate fortune & priveledge. If you care about American democracy, the fight to tax the wealthy and close corporate tax abuses is your fight.