(970) 626-3105
SHARE

John Randolph (View How Many People Read This)

I have 2 fans:

Become a Fan.
You'll get emails whenever I post articles on OpEdNews
I am a retired US Border Patrol/INS/ICE agent. I am now an activist and musician.
OpEdNews Member for 478 week(s) and 1 day(s)
9 Articles, 0 Quick Links, 35 Comments, 24 Diaries, 0 Polls
Articles Listed By Date
List By Popularity
(2 comments) SHARE

Tuesday, April 23, 2013
Who Does The Gang of 8's Immigration Bill Hurt The Most ?
How US taxpayers will pay the price again as Washington profits off of the undocumented.
(1 comments) SHARE

Monday, December 17, 2012
"A Symbol of Corruption and Blood" - HKS Fellowship of Felipe Calderon
The bi-national elite covering each other's backs.
(2 comments) SHARE

Friday, December 7, 2012
From Mexican Drug War President to Harvard Fellow?
Harvard elite rewarding Harvard "elite"?
(6 comments) SHARE

Saturday, October 13, 2012
Where Is the 99% Bi-national Outrage?
Another rock thrower is allegedly shot on the border.
(2 comments) SHARE

Tuesday, October 9, 2012
Romney, Bain, and Big Russian Tobacco
Instead of profiting from selling cigarettes to the Russian nicotine addicted he is now is profiting from selling lies to the American Dream addicted.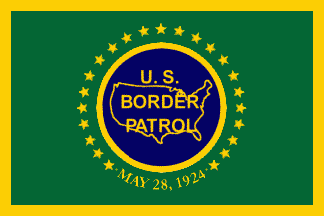 (5 comments) SHARE

Sunday, October 7, 2012
Another Tragic Loss of Life: Nicholas J. Ivie
This border madness needs to end.
(2 comments) SHARE

Monday, September 24, 2012
The Progagandized Reality Gap of Illegal Immigration
In order to resolve our issues with illegal immigration we need to see the insidious truth hidden beneath Washington's typical immigration propaganda.
SHARE

Wednesday, August 29, 2012
Our Schizophrenic Immigration System
ICE agents file lawsuit against Obama's immigration policies.
(1 comments) SHARE

Wednesday, August 22, 2012
Millions Mad March - Just Fill In the Frickin' Blank
The Millions Mad March - Nothing Else Will Work