Articles Listed By Date
List By Popularity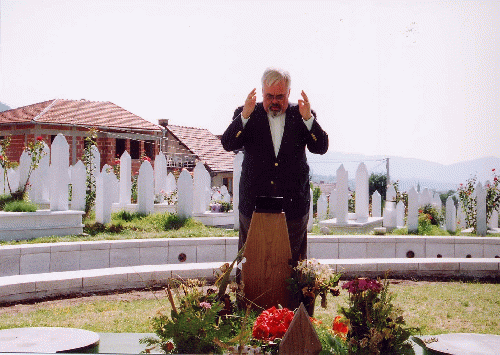 SHARE

Wednesday, March 13, 2019
What is the OSCE and What is It For?
A critique of the role of the Organization for Security and Cooperation in Europe.
(15 comments) SHARE

Wednesday, February 6, 2019
Sex Terror During the War In Bosnia-Hercegovina
Researching the effects of sex terror during the war in Bosnia-Hercegovina, 1992-1995.
(8 comments) SHARE

Tuesday, January 1, 2019
A 2019 Lesson From Sarajevo For Jews And Muslims
200 years of Jewish-Muslim history in Bosnia-Hercegovinq.
SHARE

Monday, December 17, 2018
Jovan Divjak and Dragan Vikic: Two Bosnian Heroes
A memoir of the Bosnian war, by a journalistic observer.
SHARE

Monday, November 26, 2018
The NYT Rediscovers the Bosnian Genocide
A critique of Western reporting on Bosnia=Hercegovina.
SHARE

Saturday, November 17, 2018
ICTY-The Hague: A Lesson in Modern History
Commentary on a key institution of the world order.
(1 comments) SHARE

Monday, October 22, 2018
Greece and the Srebrenica Massacre
The role of Greeks and other mercenaries from Orthodox Christian countries in the Russo-Serbian assault on Bosnia-Hercegovina, 1992-95.
SHARE

Saturday, October 13, 2018
Who Kills Journalists?
Attacks on media during the Yugoslav wars of the 1990s.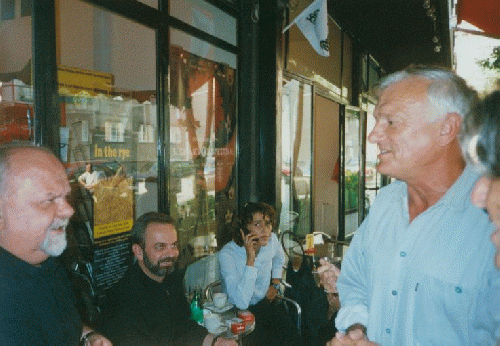 (34 comments) SHARE

Tuesday, October 2, 2018
The Unholy Alliance: Orthodox Christian Imperialism
Reflections on Russian, Serbian, Greek and Romanian aggression in the Balkans.
SHARE

Wednesday, September 26, 2018
Remembering Kosovo in 1999
A memory of a Serbian massacre, based on reporting from Kosovo in 1999.
SHARE

Friday, September 14, 2018
Steve Bannon and Bosnia -- Welcome to Ex-Yugoslavia
Steve Bannon's adventurism in the Balkans and its possible consequences for America and the world.
(2 comments) SHARE

Tuesday, September 4, 2018
Bosnian Jews -- Serbia's Forgotten Victims
Serbian anti-Jewish atrocities during the 1992-95 aggression in Bosnia-Herzegovina.