ricardo@rlmarts.com RLM Art Studio 3745 Minnehaha Ave. Minneapolis, MN 55406
SHARE

Ricardo Levins Morales (View How Many People Read This)

I have 8 fans:

Become a Fan.
You'll get emails whenever I post articles on OpEdNews
I am a movement artist and activist. I was born into the Puerto Rican independence movement and have been active in US social movements from an early age. I worked for 30 years in the Northland poster Collective which provided art services and cultural organizing capacity to the labor movement and other causes. My art is developed in relationship with grassroots struggles. I write on matters of movement building and organizing strategies. I live with my family in Minnesota where I continue my work from my own store front studio.
OpEdNews Member for 496 week(s) and 4 day(s)
5 Articles, 0 Quick Links, 6 Comments, 0 Diaries, 0 Polls
Articles Listed By Date
List By Popularity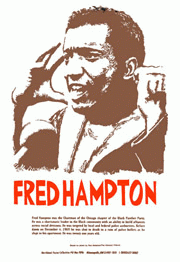 (1 comments) SHARE

Sunday, December 4, 2011
Remembering Chairman Fred
A tribute to Black Panther leader Fred Hampton, written in 2004, on the 35th anniversary of his death.
(4 comments) SHARE

Sunday, November 6, 2011
A Voice From The Valley
A visit to the contrasting worlds of the 1% and the lower 99. The message from below is not "too vague." It's its clarity that frightens the elite.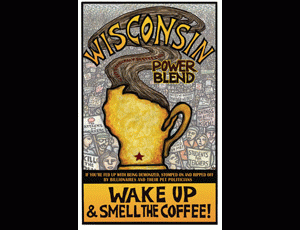 (11 comments) SHARE

Wednesday, May 25, 2011
Let's Not Take America Back!
"Let's Take America Back" the rallying cry of white populists and democratic office holders in the new wave of labor protest, is a nostalgic appeal to one segment of white workers. There are better premises on which to base an emerging struggle at a crucial moment.
(11 comments) SHARE

Saturday, February 5, 2011
Big Brother and the Holding Company: Turning Repression into Resistance
A framework for resisting the repressive onslaught as it impacts both political activism and poor and dark communities. Piecemeal resistance is rarely effective in the face of a systemic assault.
(6 comments) SHARE

Wednesday, July 14, 2010
Float Like a Butterfly, Sting Like a Bee: a political ecology of change
One swimmer swims against the rip tide and is steadily pushed out to sea. Another heads out of the current and floats in on the surf. They both faced the same challenge. The difference is what was in their heads. This essay is about what's in our heads and how it can transform the terms of struggle and therefore the course of history. What we are fighting for is more important than what we are fighting against.