Would you like to know how many people have visited this page? Or how reputable the author is? Simply
sign up for a Advocate premium membership
and you'll automatically see this data on every article. Plus a lot more, too.




SHARE



I have 1 fans:

Become a Fan.
You'll get emails whenever I post articles on OpEdNews
Gordon J. MacRae is a Catholic priest in extraordinary circumstances. As an editor, journalist, and freelance feature writer, Father MacRae has published in both religious and secular media including Catholic Exchange, PewSitter, Spero News, Catalyst: The Journal of the Catholic League for Religious and Civil Rights, and at WSJ.com. His topics include Religious Liberty, Religion in the Public Square, Civil Rights and Civil Liberties, Science and Faith, Criminal Justice Reform and Wrongful Convictions.
Father MacRae writes weekly for TheseStoneWalls.com, an award-winning Catholic blog. These Stone Walls was selected by readers of Our Sunday Visitor as "The Best of the Catholic Web"​ in the area of Spirituality, and was the second place finalist for the About.com "Best Catholic Blog"​ Award. More recently, These Stone Walls was a first place finalist for Best Social Justice Site at the Fisher's Net Awards
OpEdNews Member for 277 week(s) and 3 day(s)
2 Articles, 4 Quick Links, 1 Comments, 0 Diaries, 0 Polls
Articles Listed By Date
List By Popularity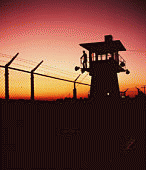 SHARE

Tuesday, July 5, 2016
Left Behind: In Prison for the Apocalypse
One prisoner's journey from illiteracy to a high-school diploma with honors opened more than books. It opened prison doors to a freedom that could last a lifetime.
(3 comments) SHARE

Sunday, June 19, 2016
In the Absence of Fathers: A Story of Elephants and Men
Are committed fathers an endangered species in our culture? Gordon MacRae draws a troubling corollary between absent fathers and burgeoning prisons.