Would you like to know how many people have visited this page? Or how reputable the author is? Simply
sign up for a Advocate premium membership
and you'll automatically see this data for every member page. Plus a lot more, too.




SHARE



I have 1 fans:

Become a Fan.
You'll get emails whenever I post articles on OpEdNews
Daniel Wright is a longtime blogger and currently writes for Shadowproof. He lives in New Jersey, by choice
OpEdNews Member for 309 week(s) and 1 day(s)
5 Articles, 0 Quick Links, 0 Comments, 0 Diaries, 0 Polls
Articles Listed By Date
List By Popularity
(34 comments) SHARE

Monday, June 20, 2016
Clinton Broke Laws Obama Has Been Prosecuting People For Breaking
If Hillary Clinton were a low-level state department official, is there any way she would not already be indicted?
SHARE

Saturday, April 9, 2016
CAP-Neocon Partnership Raises Concerns For Clinton Presidency
The Center For American Progress, a think tank aligned with the Democrats and the Clinton family, has long been under scrutiny for its financing activities.
(3 comments) SHARE

Sunday, December 20, 2015
War On Terror Has Created More Terrorism
Has the U.S.'s anti-terrorism program worked? Nope. In fact, terrorism has dramatically increased since the war began.
(4 comments) SHARE

Friday, November 27, 2015
Koch Brothers' Criminal Justice Reforms Aid Corporate Crooks
After publicly supporting criminal justice reform, Koch Industries is now tying their aid to new rules to help corporate criminals avoid prosecution.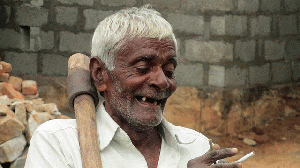 (6 comments) SHARE

Friday, August 28, 2015
Toothless Dodd Frank: Wall Street Launders Derivatives Via Europe To Avoid Dodd-Frank
Dodd Frank was crafted to be toothless, so that traders and firms can shift the location of the swaps to places like London, so derivatives trades can no longer even be tracked by US regulators.