Articles Listed By Date
List By Popularity
(4 comments) SHARE

Friday, April 29, 2016
TPP: The Outcast
There was a time not so long ago when trade agreements weren't considered a "topic of interest" for the general American public. Occasionally, a reporter would cover the subject, only to continue the "free trade is good" rhetoric. If a person was against a "free trade agreement," that person was considered a protectionist and an outcast. Fast forwarding to April 2016, we can see that the tables have turned.
(8 comments) SHARE

Friday, November 6, 2015
TPP Text Has Been Released...Now What?
The cat in the bag is finally out. The notorious Trans Pacific Partnership (TPP) text has officially been released. Scholars, lawyers, the media and the general public has been tearing apart the 30 chapters and the several dozen "side letters." The text is very dense and difficult to understand, however, to many its very clear: the TPP is worse than what people previously predicted.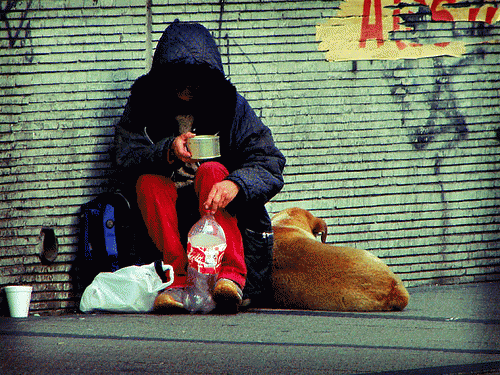 (8 comments) SHARE

Saturday, October 31, 2015
Think Trade Agreements Don't Affect You? Think Again...
The Trans Pacific Partnership (TPP) was actually mentioned for the first time this year in a political debate. The GOP's debate on Wednesday was more entertainment that actual debating. However, for one small glimpse, trade agreements were giving a spotlight. Why do trade agreements matter? Let me tell you why.
(1 comments) SHARE

Wednesday, October 28, 2015
Made in America?
Walmart got caught lying to us. They put "Made in America" tags on items that definitely were not made in America. Should we be surprised? Not really" in fact, we can expect more similar circumstances to occur in the future if the job-killing agreement Trans Pacific Partnership (TPP) passes.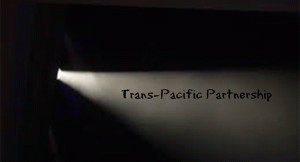 (4 comments) SHARE

Wednesday, October 14, 2015
Why Does The Media Refuse To Talk About The TPP?
The past couple of debates that have aired live on TV have given us a glimpse of who is running and what they stand for. However, most can agree that the issues being discussed are insignificant and not real policy issues that truly affect Americans. One huge issue left out from the Democratic debate as well as the previous GOP debates was trade. Trade affects our jobs, our wages, the costs of items, and our economy.
(3 comments) SHARE

Friday, August 14, 2015
Senators Ask For Evidence of Malaysia's Human Trafficking Improvement
Malaysia's upgrade to Tier 2 has no justification whatsoever except President Obama's agenda.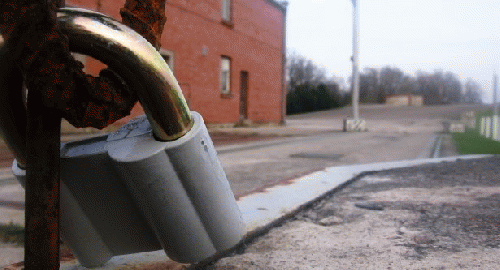 (1 comments) SHARE

Thursday, August 13, 2015
Is "Free Trade" Really Living Up to Its Promises?
The past couple of years, President Obama has been shoving down our throats the idea of more "free trade." He has been trying to sell Americans to the idea of joining the Trans Pacific Partnership, the Transatlantic Trade and Investment Partnership, and the Trade in Services Agreement, claiming that it will help our economy as well as our trading partners. However, studies find the complete opposite occurs when "free trading."
(1 comments) SHARE

Monday, August 3, 2015
Guinness World Record Broken in Order to Stop the TPP
Those who know about the TPP are becoming desperate about stopping it. Last week was supposedly the week that the TPP was to be finished. With so much bickering from the 12 countries, that did not happen. Not to mention the fact that hundreds of protesters in Lahaina, Hawaii--where the negotiations are being held--stood outside on the beach blowing conch shells.
(3 comments) SHARE

Tuesday, June 30, 2015
Prepare for TPP's Big Brother: The Trade In Services Agreement
Not much is known about the Trade in Services Agreement, otherwise known as TISA. However the little that has been made public, or the little that has been leaked, has caused much concern. The Trans Pacific Partnership (TPP) pales in comparison to TISA and it makes the Transatlantic Trade and Investment Partnership (TTIP) seem small. It is, however, most similar to the World Trade Organization (WTO).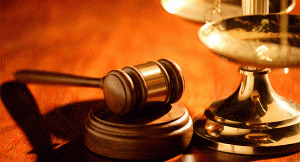 (33 comments) SHARE

Friday, June 26, 2015
One of the Most Dangerous Yet Least Talked About Provisions in TPP
Investor State Dispute Settlements (ISDS) are one of the most dangerous yet least talked about parts in recent trade agreements. It essentially trumps any federal, state, and local U.S. regulation that is deemed a "trade barrier" and strips us from the right to handle our own affairs. ISDS enables foreign corporations to sue a host country for laws, policies, even court decisions that they find inconvenient and trade impeding.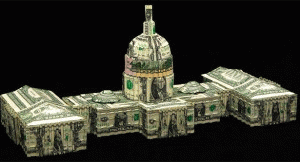 (42 comments) SHARE

Saturday, June 20, 2015
Almost $200 Million Donated to Representatives to Pass TPA
TPA passed with a mere 219-211 vote with only 218 needed to pass. The real shocker comes from the amount of money each Representative received for a yes vote. In total, $197,869,145 was given to Representatives for a yes vote where as $23,065,231 was given in opposition.
(8 comments) SHARE

Wednesday, June 3, 2015
"95 Percent of the Consumers Outside the U.S." Only Half True
the 95 percent trade illusion that Paul Ryan has painted is a pretty picture, yet only half true. While it is true that Americans make up only 5 percent of the world's population, there is a big difference betweenconsumers and customers. This takes us back to Marketing 101. The term consumer and customer are often used interchangeably, but they are not the same entity. Consumers consume, or use products while customers actual
(3 comments) SHARE

Monday, June 1, 2015
Corporations Bought Senate "Yay" Votes in TPA
Corporate members of the U.S. Business Coalition for TPP rushed to the Senate side and started handing out money left and right for "yea" votes. A total of $1,148,971 dollars were given to Senators for "yea" votes.
(1 comments) SHARE

Friday, May 29, 2015
The Fiercest Fast Track Battle is Yet to Come
The Senate approved TPA on Friday May 22nd 62-37 with one member not voting. The battle continues, however, as the bill approaches the House side next week.