Articles Listed By Date
List By Popularity
SHARE

Sunday, September 10, 2017
DeVos Will Roll Back Obama-Era Protections for Victims of Campus Sexual Assault
In a speech at George Mason University, one of the few universities where she can speak without student protests, Secretary of Education Betsy DeVos announced a retreat from the guidelines protecting victims of sexual assault on campus. She devoted equal time in her speech to the rights of the victims of rape and the rights of those accused of rape.
(2 comments) SHARE

Saturday, February 25, 2017
DeVos to Conservative Conference: I Will Replace the Bush-Obama Failed Ideas with My Own Failed Ideas
Cybercharters have been proven to be disastrous failures in every state. In Tennessee, the Tennessee Virtual Academy is the lowest performing school in the state. Ohio boasts the cybercharter with the lowest graduation rate in the nation, called Electronic Classroom of Tomorrow.
(3 comments) SHARE

Monday, April 11, 2016
Why Every Child Should Opt Out of the Standardized Tests
The tests rank and rate students. Worse, the developers of the Common Core tests selected a passing mark so high that the majority of children are expected to fail. The passing mark is a subjective judgment. What exactly is the value of telling children they are failures when they are in third grade?
(6 comments) SHARE

Monday, April 4, 2016
The Crisis in Education Is That the Super Wealthy Corporate Education System Wants to Destroy Public Schools
There is a crisis, but it is not the one you have read about. The crisis in education today is an existential threat to the survival of public education. The threat comes from those who unfairly blame the school for social conditions, and then create a false narrative of failure. The real threat is privatization and the loss of a fundamental democratic institution.
(1 comments) SHARE

Sunday, November 29, 2015
Chicago: Would Rahm Emanuel Have Been Re-Elected if Video of Teen Shooting Had Been Released Earlier?
yep. Rahm would have been out. The state prosecutor says she was waiting for the Feds to issue a joint announcement. Funny. The Obama DOJ didn't issue a report that could have hurt Obama's former chief of staff.
(1 comments) SHARE

Friday, October 30, 2015
Advice from a Billionaire: Forget Charity, Do Good While Making a Profit
This is a very interesting interview with Bobby Turner, who is the partner of Andre Agassi in opening new charter schools for profit across the country. He seems to think that destroying public education is a way to perform good works. Charity is laudable, Bobby Turner says, but if you really want to raise enough"
(3 comments) SHARE

Thursday, July 16, 2015
Arne Duncan's Children Will Enroll in Chicago Lab School-- Untouched by The Policies He's Subjected America To
Secretary of Education Arne Duncan's children will attend the private University of Chicago Lab School, where his wife works. Of course, everyone is free to send their children wherever they wish. What's interesting about Duncan choosing this school is that it does not practice any of the policies that Duncan has promulgated. It is"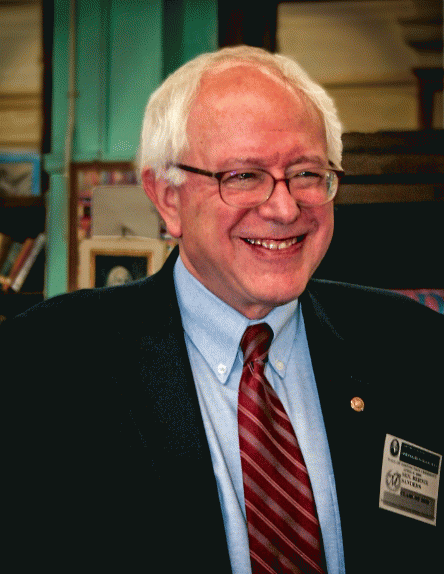 SHARE

Tuesday, July 14, 2015
Bernie Sanders on Education
When Bernie Sanders responded to the candidate questionnaire of the American Federation of Teachers, he explained his views on a wide range of issues.
(8 comments) SHARE

Monday, May 25, 2015
Do Reformers Actually Care About Education or About Cutting Costs?
One question that I have puzzled over again and again is why anyone who really cares about the quality of education would be a proponent of school choice, for example, vouchers for religious schools and charters run as a business. We have an abundance of evidence that these choices don't usually produce better education. Children"
(9 comments) SHARE

Wednesday, March 4, 2015
Texas: Senate Leaders Lay Out Plan to Destroy Public Education
Texas Republican leaders in the state senate unveiled their ambitious plan to enact the ALEC (American Legislative Exchange Council) agenda for privatization of public education. With the help of Texans for Education Reform and a battalion of highly paid lobbyists, the Republicans will promote charters, school choice, and accountability measures to stigmatize public schools.