Articles Listed By Date List By Popularity

Friday, June 7, 2013 (4 comments)

Why there were no 'actors' at the Boston Marathon bombings The idea that many 'terrorist' attacks are in fact carried out by government intelligence agencies is not a new concept. What is new is the idea that these government-inspired or perpetrated terrorist attacks are somehow doubly "fake" in the sense that some or all of the details of the attack didn't actually happen in any real sense

Sunday, November 18, 2012 (1 comments)

Does Israel Encourage Palestinian Rocket Attacks? When a people that have been dispossessed of their land, livelihoods and homes, periodically murdered and regularly terrorized, take action to resist and defend themselves, they are guilty of nothing but standing up for their human rights and their rights under international law.

Thursday, November 15, 2012

The BBC: Protecting Pedophiles and War Criminals Since 2004 Over the last six weeks, the revelations that long-term BBC personality and 'household name' Sir Jimmy Savile was in fact a long-term child abuser have gripped and horrified the British public.

Saturday, November 10, 2012 (2 comments)

America: Myth, Reality, Death Squads and al-Qaeda The myth of America and 'the American dream', as promoted by politicians and media pundits, etc., has been very effective in buffering the average American against the truth of what America has been and is today.

Wednesday, October 17, 2012 (9 comments)

Meteorite Impacts Earth in Minden, Louisiana - Media and Government Cover It Up The historical record shows that nature has, time and again, proven itself very adept and creative at resetting the clock on even the most 'advanced' civilizations.

Tuesday, March 27, 2012 (2 comments)

Toulouse Attacks: The Official Story of the Death of Mohamed Merah is a Lie The official story on the final denouement of the Toulouse shootings drama is in. Like so many other official narratives around 'Muslim terror attacks', it's full of holes and requires anyone attempting to believe it to engage in some serious mental gymnastics.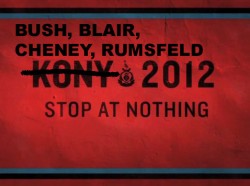 Friday, March 9, 2012 (5 comments)

The 'Kony 2012' Delusion The people behind this campaign are MASSIVELY misguided. Or it's a CIA-sponsored psy-ops.

Wednesday, January 11, 2012 (17 comments)

Lieberman's Bill to Kick Off Internment Camps The modern world can't be an easy place to live in for those who are born genetically predisposed to crave absolute power over others.

Thursday, October 27, 2011 (7 comments)

Naked, Bloody Imperialism Or "We Came, We Saw, He Died" Among the many comments we have read and received on the alleged death of Gaddafi, the one most often repeated goes something like this: 'Gaddafi was a brutal dictator who deserved what he got'.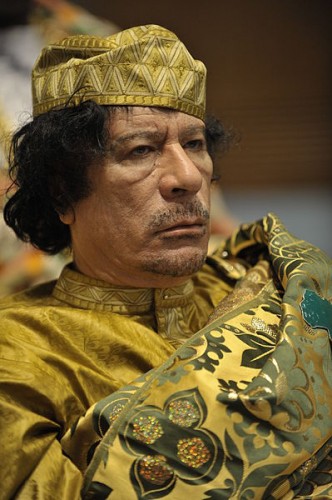 Friday, October 21, 2011 (16 comments)

On The "death' Of Mumar Gaddafi The hypocrisy and lies around the alleged death of Gaddafi have gone too far, for me at least. I find it hard to stomach the statements by Western leaders about Gaddafi's "crimes' as they gloat over the televised brutal murder of some guy in Libya.

Tuesday, October 11, 2011 (1 comments)

France Contra Mundum: The French Revolution Betrayed France is in danger. To be more specific, its soul is in danger - but that's surely about the gravest danger of all. This danger has come primarily from its custodians - its government, and the current philosophical underpinnings of that government.

Saturday, October 1, 2011 (2 comments)

Thought Crime and the French State The problem with France's anti-sect laws is that they provide for the establishment of state-sponsored 'inquisition-like' groups tasked with 'preventing and repressing so-called 'cultic movements'.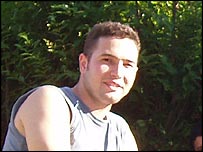 Sunday, August 14, 2011

Who Started The London Riots? When state "security' forces murder a citizen in cold blood in broad daylight, and members of his community vent their anger in the only way they know how, who's to blame for the fallout? The British government and the mainstream media would like us to believe that it's the victim and members of his community...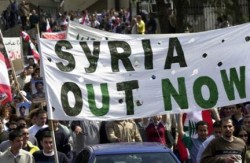 Sunday, June 5, 2011 (7 comments)

Syria Uprising Has CIA Written All Over It Let's not kid ourselves, when just about every "revolution' (not to mention many acts of terrorism) in Eastern Europe and the Middle East over the past 10 years has obviously been the work of the axis of evil spy agencies known as the CIA/Mossad/MI6, why would anyone be mad enough to think that what is going on in Syria right now is any different?

Wednesday, May 11, 2011 (17 comments)

Osama bin Laden's Nose, Shoulders and Left Ear You're probably aware that yesterday, Sat. 7th May 2011, the US government released "new" videos of 'bin Laden' that they claimed were part of the haul from the 'compound' in Pakistan, which, by the way, is very conveniently scheduled for destruction. The problem is, these videos do not feature Osama bin Laden

Saturday, May 7, 2011 (5 comments)

Fantasy As Reality -- Manufacturing the "Death' of Bin Laden As with most fabricated terror stories, the "Bin Laden is dead' tale is full of contradictions, half-truths and outright lies. The fact that the story was fabricated from whole cloth is seen in the fact that the story is now changing from the details that initially "emerged'. Who precisely made the claim that "Osama' had a weapon and shot at US forces and that he used a woman as a human shield?

Sunday, January 2, 2011

Political Fisty-Cuffs - Humanity's Last Great Hope? As the new year dawns, and we look at the state of our world and its human population, we find little cause for hope for the future. Wars, rumors of wars and suffering on an ever increasing scale seem to be the order of the day. The blame, of course, lies squarely with ourselves, the civilian population, not so much for anything we are doing but rather for what we, collectively, are not doing.

Wednesday, December 22, 2010 (1 comments)

Peace In the Middle East? - Over the bodies of 3 million Palestinians By now it should be clear to all Middle East analysts that the main impediment to peace in the Israeli-Palestinian conflict is Israel and the right-wing extremists in Israeli politics.

Saturday, December 11, 2010 (4 comments)

Cass Sunstein, Wikileaks And The Public Right To Know So Julian Assange is in prison, for now. There appears to be no case against him that any authority in their right mind would waste time on, unless the goal is to simply prolong the drama, which it may well be. Wikileaks leaks arrived on the scene at a very interesting time. In the US, unemployment at record levels (22% at least), massive numbers of foreclosures and $trillions of taxpayers money given to save the banks.

Wednesday, December 8, 2010 (4 comments)

Wiki-Leaks - Handle With Care With the release of a third raft of Wiki-leaks documents and the response by most American politicians and media pundits, the public now has a significant amount of data with which to assess the validity (or otherwise) of what Wiki-leaks is doing, and the case appears to be clear; via the Wiki-leaks documents, the world has been offered an inside view of the extent of the pathology that has infected the American body politic.

Friday, November 5, 2010 (2 comments)

Subtle Propaganda And The War For Your Mind Despite all the talk over the past 15 years about the US and coalition forces being engaged in various 'wars', there haven't actually been any. To have a war you need two sizable armies representing two opposing nation states both with the capability to wage war on each other. I'd be impressed if anyone can point to the US or any Western nation being involved in such a conflict over the past 15 years, anywhere in the world.

Saturday, October 30, 2010 (1 comments)

Wikileaks, Assorted Actors And Faith-Based Frolics In The War On Terror Depending on which of the shockingly few mainstream media corporations you prefer, somewhere between 36% and 62% of the US public believe that the US government is, at the very least, not telling the truth about the 9/11 attacks. If true, (and we have every reason to believe that the media corps down-play the figures) what does that mean for public perception of the 'Islamic terror threat' on which the 9/11 attacks are based?
Wednesday, October 13, 2010 (2 comments)

London Bombings - The Facts Speak For Themselves On the morning of July 7th, 2005, someone detonated four carefully placed bombs in London. Having initially claimed that power surges in the underground power grid had caused explosions in power circuits, the British government quickly announced that this was a terrorist attack, and identified four 'home-grown Islamic suicide bombers'.

Saturday, September 11, 2010 (2 comments)

September 11th 2001 - Counter-insurgency For The World In an ideal society, those chosen to represent and lead the people would be chosen because they had shown 'leadership qualities' - honesty, integrity, intelligence (both emotional and intellectual) and, most importantly, a paternal or maternal protective instinct towards others. In short, leaders would be those that could effectively lead the society in a way that secured the best interests of all.

Tuesday, August 3, 2010 (21 comments)

Beware Julian Assange and Wikileaks - Darlings Of The Mainstream Media A friend recently asked me what I thought of the wikileaks business. The person said that they were still a little idealistic, and perhaps there are still some "good guys" out there who can really make a difference. I wondered, in terms of the wikileaks documents, precisely what kind of change could be hoped for?

Friday, April 2, 2010

Legislating Away Your Freedoms - One 'Homegrown Terrorist' At A Time Two weeks ago Senators John McCain and Joseph Lieberman introduced a stunning piece of draconian diatribe euphemistically called the bipartisan Senate Bill 3081, or the 'Enemy Belligerent Interrogation, Detention, and Prosecution Act of 2010'1. The bill is 'bipartisan' in the sense that it is the product of at least two different types of psychopathic personality disorder.

Tuesday, January 26, 2010 (1 comments)

Disaster Capitalism Comes To Capitol Hill Many civil liberties groups in the US are up in arms over Thursday's Supreme Court ruling in Citizens United V Federal Election Commission, that gives corporations free reign to spend as much money as they can afford (which is a lot) to influence American political election outcomes. So what's new?

Saturday, January 2, 2010 (34 comments)

The Underwear Bomber - Crushing Freedom With Phony Arab Terrorism The 'underwear bomber' has not only re-affirmed the 'reality' of the war on terror but has given the Obama government the excuse to increase its bombing attacks on Yemen. But how seriously should we take the official story of this latest terror attack?

Sunday, November 15, 2009 (4 comments)

Reviving the War of Terror: Patsy framed in Secret Team psy-op to generate public support for wars Was Fort Hood really the work of a "Muslim terrorist" hidden within the ranks of the US military? Or was this yet another psy-ops to revive flagging US popular support for an endless "war on terror"?

Saturday, June 20, 2009 (6 comments)

What are they hiding? Flight 447 and Tunguska Type Events Air France Flight 447 crashed into the Atlantic June 1st 2009. To date, no one has been able to explain precisely how or why.

Friday, January 23, 2009 (10 comments)

Barack Obama - Judas Goat Is it going to be all change with Obama, or is this a case of "meet the new boss, same as the old boss"?

Saturday, January 3, 2009 (3 comments)

The Butchering Of Gaza Israel justifies its bombardment of Gazan civilians with the claim that Hamas is firing rockets into Israel. But who are the real aggressors in the long-standing Israeli-Palestinian conflict?

Wednesday, July 16, 2008

Sarkozy - Hello NATO, Goodbye France French President Nicolas Sarkozy has styled himself as the great modernizer of France. Recent events however paint the very different picture of a man determined to turn back the clock on French civil liberties and transform France into a vassal state of America and a willing partner in its immoral war on terror.