Articles Listed By Date List By Popularity
Tuesday, November 3, 2009 (2 comments)

Israeli Settler Arrested for Murder and Bombings: Jack Tietel A Jewish-American settler was questioned and detained by Israeli domestic security in a 12-year long spree of hate-crimes targeting left wingers, homosexuals and Palestinians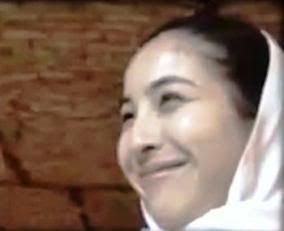 Tuesday, November 3, 2009 (1 comments)

A Matter of Credibility: Roxana Saberi, Military Intelligence Ties, Inconsistencies and Reporting from Iran In March of 2009, Roxana Saberi's name became synonymous with press freedom after being arrested in Iran and held in Evin prison. New information is surfacing in the case of Roxana Saberi vs Iran, including familial ties to US Military Intelligence.

Friday, October 30, 2009

275 Palestinian Homes in East Jerusalem Scheduled for Demolition Demolition orders reveal 275 Palestinian homes scheduled for destruction this year.

Wednesday, October 21, 2009

Press Freedoms Fall in Israel Amid Operation Cast Lead, Israel's Military Censor Office and IDF personnel further restrict freedom of press in Israel and the Occupied Territories of Palestine.

Wednesday, October 14, 2009

Demonstrating Against Abbas: Human Rights Groups Support Ramallah Demonstration Protesters gathered on October 5 in response to the Palestinian National Authority's decision to not present the Goldstone Report to the U.N.